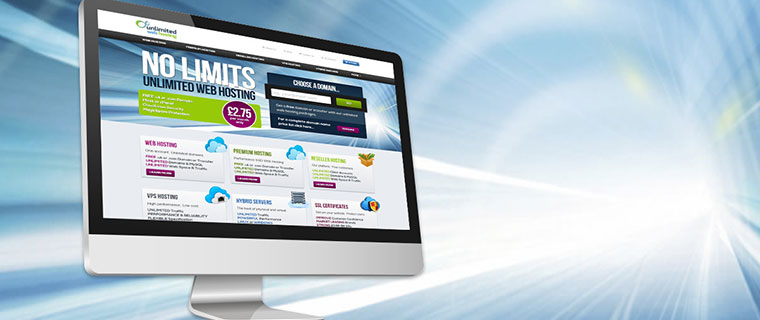 New VPS Options – Including SSD Storage & Cheaper Plesk 12 Licences!
Posted May 20, 2015 by Unlimited
In response to customer feedback we have made a number of exciting changes to our VPS product line.
SSD Storage – We are proud to be able to now offer an option for SSD based storage on our VPS. Solid State Drives have I/O performance of up to 50 times that of standard SAS or SATA drives. For customers needing that extra boost in performance, particularly for database intensive websites such as e-commerce sites with a large volume of products, this is a great way to make sure you are ahead of your competitors.
High Spec VPS Customization – Following your feedback, we have added the option to take diskspace all the way up to 300GB on a VPS compared to only offering 60GB previously, 16GB of RAM as opposed to only 6GB and 8 CPU cores as opposed to 4. This gives much greater flexibility both when initially specifying your high-performance UWH VPS, but allows you to easily grow without having to consider Hybrid or Dedicated servers.
More Plesk Licensing Options – We are now able to offer a wider range of Plesk 12 licenses to suit different customers needs:
Web Admin edition – £2.49 (10 domains)
Web Pro edition – £4.99 (30 domains)
Web Host edition – £8.99 (Unlimited domains)
Following Parallels rebranding to Odin and revising their product line, we're able to offer more granular licensing than was previously available. Before we could only offer the Unlimited licence for Plesk 11, however not everyone needs this level of volume or functionality and now these new options allow customers to keep their costs down whilst still getting an industry-standard, proven and feature rich web hosting panel. Let Plesk take the strain!
Further details on the different Plesk license types can be found here: http://www.odin.com/products/plesk/plesk-editions/
Please note these new licenses are only applicable to Plesk 12 and cannot be used with Plesk 11 – however please get in touch with support if you would like us to upgrade your panel to Plesk 12.
If you have any questions about these new offerings, please contact our support team via the usual channels.
Categories: Products