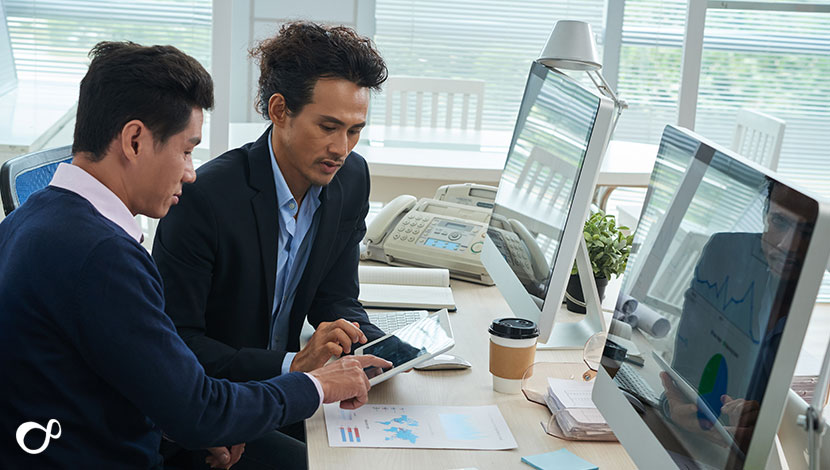 What is structured data and how can it help your website?
Posted October 4, 2019 by Lee
Structured data is a term that is starting to be used a lot by SEO specialists, who are seeing the effect that it can have on search engine ranking. This is a relatively new area of SEO which has developed as search engines themselves have become more sophisticated, displaying better data which is more helpful to customers in search results. Here's everything you need to know about how to use it – and why you should be.
What is structured data?
When you search for a certain term, you will see a list of results come back – so far, so mundane. What you will notice is that there is text that comes up besides just the URL, which helps searchers to understand which of the results is going to be more useful for them.
This data can include a snippet or information box which provides details that may be specifically relevant to the search. For example, if you are looking for a restaurant, you are likely to see information such as their opening times, the average review rating, and their average price range. It might also include contact information, such as a reservation number or email address.
This box is also known as a schema markup. It comes up on many types of sites these days, usually those which are related either to ecommerce or physical sales in some way. This helps consumers to quickly make a choice about where to shop, without having to go through and compare each individual web page.
How do you add it?
Some schema markup might be gathered automatically, especially if your website is put together in a logical and easy way that search engines can understand. However, it's not always possible for website crawlers to comprehend what the information they are looking at is, which is why you need to tell them where to find your structured data.
You can do this by adding a piece of code which tells the crawlers where to look. This indication will allow your data to be captured and then used in search results.
How can it help your website?
SEO is all about appearing higher in search engine results pages (SERPs), and you get higher when a search engine believes that your site is more valuable and relevant to the search term chosen. This means that if crawlers are able to access your information easily, telling them exactly what to add to your structured data results in order to be more useful to the customer, they are more likely to put you higher up in the results.
Not only do you move higher up the results, but that information box will make you stand out more to people browsing their search. Their attention will be drawn to it, and if yours is the right company for them, they are more likely to realise that and become a customer.
Right now, it's an advantage to have schema markup in your code, which might give you an advantage over your rivals. But be aware that the world of SEO moves fast. If you decide not to implement it now, you could end up falling behind the pack – and when everyone else has structured data on their sites, you could fall right to the bottom of results.
---
Structured data is a real win-win for both marketers and consumers. It helps them find what they need more easily, and it might make you more likely to be found. It also means that the customers coming through to your site will know what to expect, hopefully increasing your conversion rate.
Categories: SEO
About The Author
Lee is a Website Developer at Unlimited Web Hosting UK Limited.