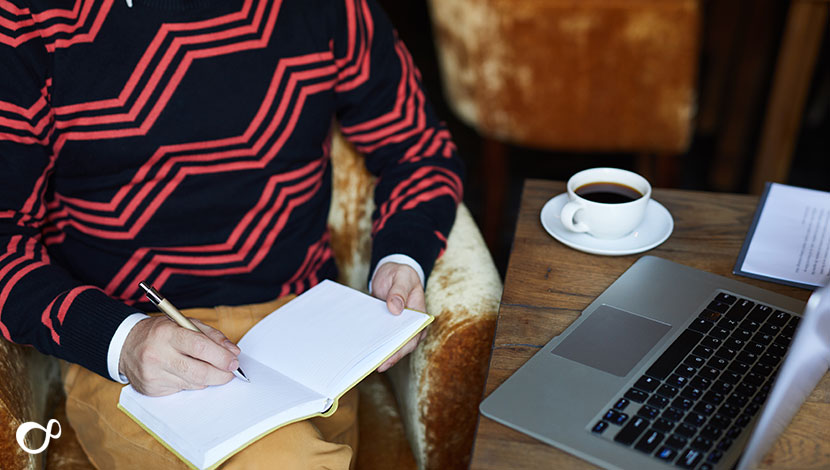 6 mistakes you can avoid when writing content
Posted September 5, 2019 by Lee
Creating content for your website or ad campaigns is stressful; especially when you know that your business is riding on the results. You want to get it right – but if you have no professional training in these areas, it can be easy to make mistakes. Here are six big mistakes that you will want to avoid when creating content for your website or ad copy.
1. Being too vague
You should ensure that all copy you write for your website is direct and to the point. This way; your visitors can easily find out whether the content is directed towards them or not. If they can't figure it out; they may move on.
It's especially important when trying to create sales. Your copy should quickly and easily explain what your product or service is for, how it solves a pain point, and what it can do for your customers. Take these two examples:
Example 1:
Spending too much time on your books? Our invoicing system helps small business owners like you to get their accounts done quickly – so you have more time to focus on your clients.
Example 2:
QuickBooks is quick and easy to use, and won't cost you much to make a big difference to your workflow.
See how both examples tell you about some of the benefits of the service? The difference is that the first one tells you who and how it will help – but after reading the second, you still aren't sure what the service is.
2. Using the wrong image sizes
Make sure that your images are the right size – precisely the right size. Too small, and they will appear pixelated and unprofessional. Too large, and they will take a long time to load. This will destroy your SEO efforts and will also turn potential customers off.
3. Long-form copy for no good reason
Generally speaking, people want to read something quick and easy. They aren't so interested in reading long, bulky paragraphs unless there's a good reason for it. An example of this would be a helpful technical essay which will provide a better understanding of a complex point, and needs many words to make that happen. If you are writing paragraphs and paragraphs to say something that could be expressed much faster, you are losing readers.
4. Keyword stuffing
There was once a time when shoehorning in as many keywords as possible would put you higher in SEO results. These days, the only thing this will get you is penalised. Avoid keyword stuffing and instead concentrate on creating helpful, genuine, and informative content that readers will enjoy.
5. No call to action
A call to action is essential. Coming at the end of a content page or ad, it tells consumers what to do next. Should they make a purchase now before the deal ends? Sign up to receive updates on your mailing list? Make an appointment for a consultation or learn more? Tell them what you want, or they might be lost.
6. Text only
Your text content is usually great; but it needs to be accompanied by something visual. An image or video clip, or a gif, will help to sustain attention and intrigue or entertain the reader. This keeps them on the page for longer and ensures a higher read-through rate.
---
Beyond mistakes like grammar and spelling errors, there are lots of ways you can make your copy or adverts less effective just by not knowing how good content works. By avoiding these mistakes, you are setting yourself up for a much better rate of success even from the start.
Categories: SEO
About The Author
Lee is a Website Developer at Unlimited Web Hosting UK Limited.