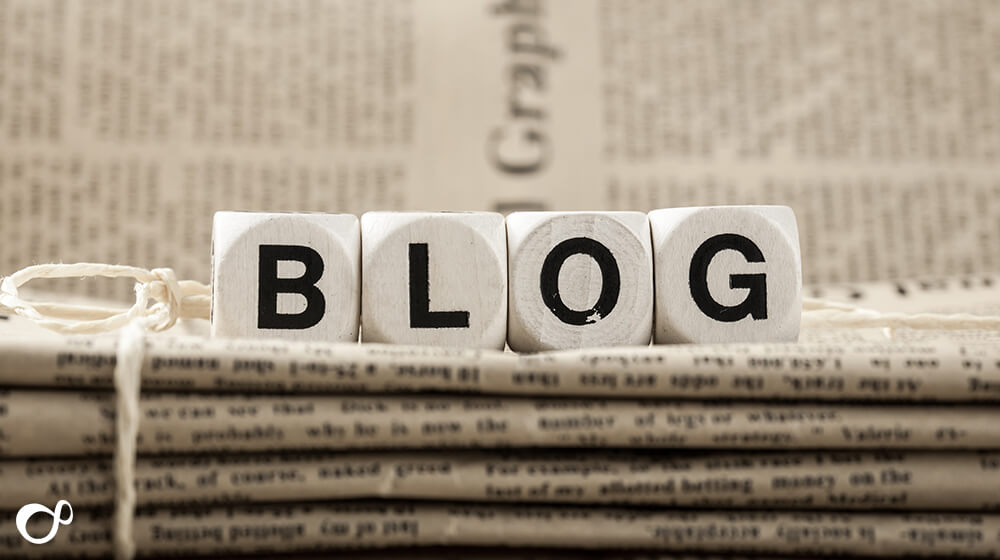 Starting a blog for your business
Posted December 7, 2018 by Lee
You've probably heard about how blogs can seriously help businesses earn more. Bringing in customers to your website, showcasing your expertise and creating brand loyalty, and having something interesting to share on social media: a blog can be useful in so many ways. But how do you get started when you don't know the first thing about blogging? Follow these tips to get yourself up and running.
Choose your topic
Just like how every brand should have a focus – the central product or service you sell – every blog must also have a strong position. A blog that dances from subject to subject won't get you anywhere. People won't know what to expect from your next post, and they won't want to subscribe. Worse, they might unsubscribe if the don't see anything that interests them in your next few posts.
So, how do you go about choosing your platform? Think about it from the point of view of what you are trying to sell. For example, if you're selling lawnmowers, then your customers are probably interested in topics to do with gardening, landscaping, home ownership, and so on. They are less likely to be interested in topics such as luxury cars, celebrity gossip, or what you ate for lunch.
Make sure that you position your blog carefully. The titles you write should be aimed towards something your customer might search for. They could be looking for "best lawnmowers of 2018" or "how to keep your lawn weed-free", but they probably won't be interested in technical articles that would be enjoyed by fellow lawnmower business owners. Make sure you're attracting your customers, not rival businesses.
Choose your platform
There are a number of blogging platforms out there which allow you to easily set up a blog, using templates and handy tools to make it easier. The majority of bloggers use WordPress. It's faster to set up, has better loading speeds, comes with so many plugins you'll never need anything else, and is favoured by search engines. All in all, it has to stand out as the best potential platform above any alternatives.
You can choose something else if you already have a built-in blogging option with your current website, and you could also consider having your own custom-built, but otherwise, WordPress has to be the one.
Set up the site
If you don't already have a website host, now is the time to start comparing packages. Think about which package combines the best price with your particular needs: do you need to post a lot of images? Will you need many individual pages on your site? Are you expecting a large number of visitors?
You'll also need to choose a domain name which fits well with your business, and you will need to connect your domain name with your host and your platform to get everything up and running. Don't forget to find a store builder which will allow you to sell online, if applicable.
If you do already have a website, then it's a question of simply slotting your blog in there. It's best to keep it on the same domain: you don't want to send potential customers off your site to read your blog, in case they never come back to buy.
Create your first post
Be careful about creating your first post, as it's the first impression that people will have of your site. On the other hand, don't stress about it too much – or you'll never get it out there. Pick a topic that seems to be a common question from your customers as a good starting point. If they're all asking you, there will be so many more people out there who are trying to Google the answer. When that answer is posted on your website, you'll have a good chance of bringing them in to look at your products.
Add a compelling headline which promises the answer to their question, at least 300 words of text (though 500 is better), and an image or two. Press publish – and watch your stats to see what happens. There might not be an immediate and obvious change, which is where the next step comes in.
Be consistent
Now that you're blogging, try to be consistent. Blog once a week, for example. Your customers and readers will want to know that they can expect the same thing from you on a regular basis. This will encourage them to sign up to your mailing list – and in turn, for the product updates you can send out that might convert them into buyers.
Setting up a blog can seem like a lot of stress and hard work – and it is. But the rewards will outweigh the costs if you get it right. Not only that, but you might even enjoy it!
Categories: WordPress
About The Author
Lee is a Website Developer at Unlimited Web Hosting UK Limited.