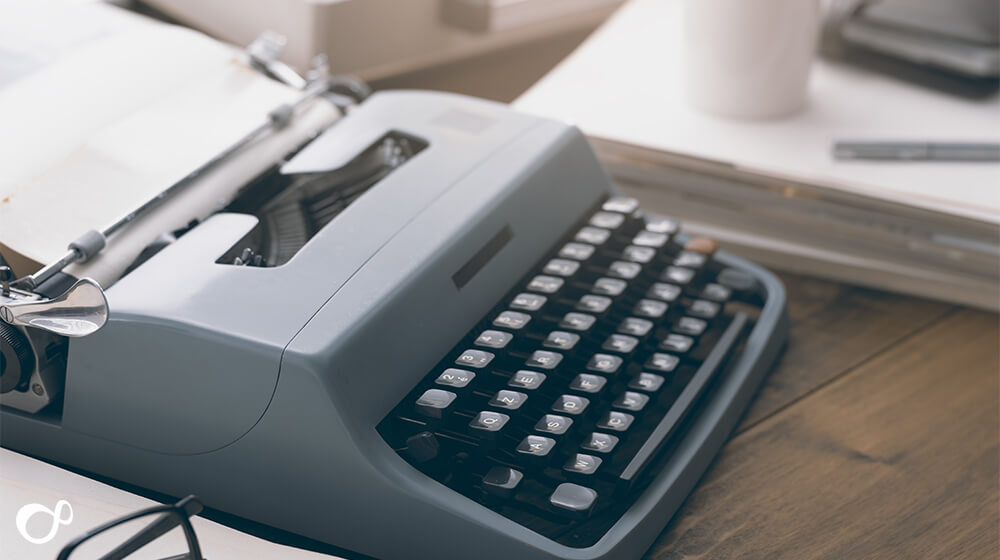 The New Gutenberg WordPress Editor
Posted October 26, 2018 by Lee
When it comes to building a website, most people are now turning to WordPress. In fact, it's estimated that the vast majority of sites on the internet will be WordPress in the future. So, when they bring out a new upgrade, it's always big news. The Gutenberg Editor is their latest update, and it allows you to manage your site in a new way – so it's definitely worth getting the lowdown on what it is, how to access it, and how to use it.
What is the Gutenberg WordPress editor?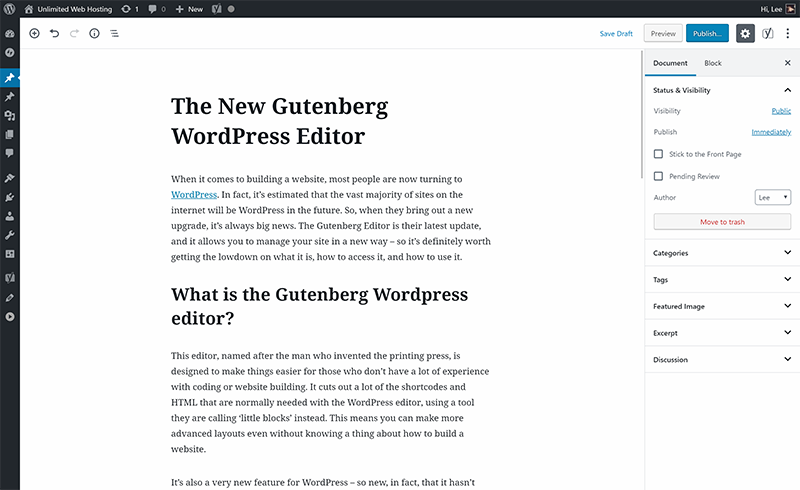 This editor, named after the man who invented the printing press, is designed to make things easier for those who don't have a lot of experience with coding or website building. It cuts out a lot of the shortcodes and HTML that are normally needed with the WordPress editor, using a tool they are calling 'little blocks' instead. This means you can make more advanced layouts even without knowing a thing about how to build a website.
It's also a very new feature for WordPress – so new, in fact, that it hasn't been launched as part of the official platform. Instead, it's been left as an optional install for WordPress users. The thinking behind it seems to be that the WordPress team are waiting for 100,000 installs before they merge it into their normal software. That way, there are a lot of people testing it out and checking for bugs – and they'll know whether people really want to use it or not. It makes sense, particularly when they have such a large customer base!
How do you get Gutenberg?
All you have to do is search it out and install the plugin yourself. You need to be updated to WordPress version 4.8 before you can use it, so make sure you check for that before you try to add it to your site.
Go search in the WordPress plugin repository under 'Add New' in the plugins menu. You will find it if you search by name. It's a good idea to install it on a test site or use your staging environment so that you aren't actually editing your real website until you know that you definitely want to use it.
If you don't feel confident with installing it yourself, you can always wait. The word is that WordPress 5.0 will have Gutenberg as the default editor, though you'll still be able to use the classic editor from then as well.
How do you use Gutenberg?
When the plugin has been installed, you'll be able to see a new link under your posts which allows you to open the Gutenberg editor instead of the default option. You won't have it replacing the normal editor yet, so don't panic – you can go back to the old way if you decide that you prefer it.
You can view a demo from your site dashboard menu, where the new 'Gutenberg' item will pop up. This gives you the ability to create new posts as well, so it's a great place to get started with testing it all out. The visual editor looks very different to the classic editor, so it's a good idea to familiarise yourself with it and get used to how it works before diving in.
What do users think of Gutenberg?
Not everyone has been a fan of the Gutenberg WordPress editor. Out of a 5-star rating, it currently sits at an average score of 2.5 stars. However, more than a third of the users who have downloaded it still have it set up as an active install on their site, so that must mean there's something right about it. It's important to take the rating with a pinch of salt, as the only people rating it might be those who decide to uninstall.
Many people have compared the new visual editor to the tools used on Medium. It's more intuitive and easier to manage, and you can see what everything will look like right there on the screen. That definitely makes it an upgrade for many people. It's more modern and feels more like something from 2018, as compared to the classic editor which is now starting to feel a bit old and obvious. That seems almost incongruous with the name of a centuries-old man, but then again, we have to remember that Gutenberg was seen as new and innovative in his own time.
Time will tell whether the majority of users prefer Gutenberg or the classic WordPress editor, but it definitely looks like Gutenberg might be the winner. If you're excited about this new update, go ahead and try it out on your new site today. Be sure to leave feedback as well so that the folks at WordPress know whether they're getting it right!
Categories: WordPress
About The Author
Lee is a Website Developer at Unlimited Web Hosting UK Limited.