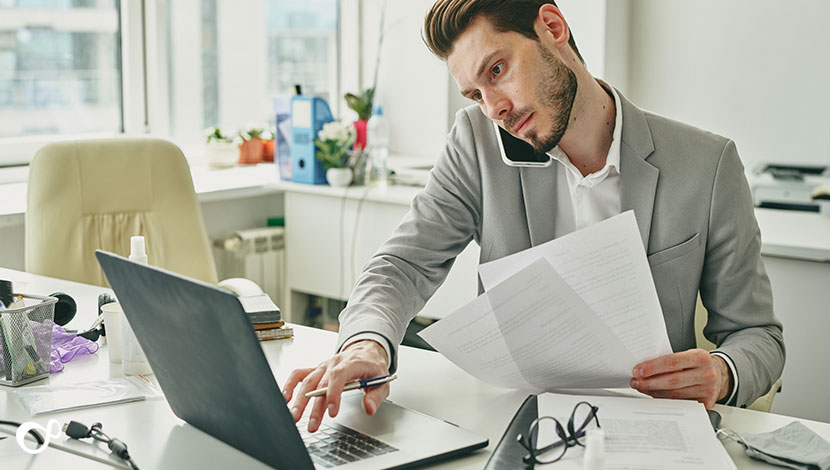 6 Ways to Keep Your Small Business Afloat During the Coronavirus Pandemic
Posted July 6, 2020 by Lee
With the continually evolving situation concerning the COVID-19 pandemic, and the extraordinary uncertainty for small businesses, it is essential to be taking the right steps to minimise risks, protect your employees and support your clients.
1. Remote Working
It is vital to keep your employees safe during this unprecedented period of time. Keep the chances of exposure to the virus at a minimum. Remote work can enable a business as usual approach while being away from the workplace.
An increase in the number of individuals working remotely has resulted in a number of free tools that businesses can make use of, allowing team meetings to be held virtually, and conferences to be held in the form of a webinar.
If workplace meetings must take place, be sure to stick to the guidelines set out by the government:
Keep meetings as short as possible and limit the number of people attending.
Use a non-contact greeting procedure.
Reduce the amount of person to person contact by using fixed teams.
Encourage employees to wash their hands frequently and provide hand sanitisers around the workplace.
Clean and disinfect surfaces and objects that are frequently touched.
2. Adapt to Current Market Trends
Take the time to implement an online sales strategy to prevent significant losses and re-optimise your business during the period when shops have to close their doors.
Moving your business sales online will allow revenue to come in, reducing the financial burden during the lockdown period, and increase profits for your business once this is over, putting you in a better position for the future.
3. Clear and Honest Communication
Everyone is facing the same challenges when it comes to the COVID-19 pandemic, so be honest and transparent about the status of your company. Keep any employees you may have updated regularly with the measures you are taking to minimise the risk and give them an understanding into the steps you are seeking to support the community.
4. Be Flexible
Small businesses that can provide contract flexibility and pricing in times of economic crisis have a powerful advantage over large corporations in the same situation. Being able to understand and provide support to your clients allows you to retain them throughout the pandemic and shows that you value the relationship.
It is also essential to be flexible with your employees. Be mindful of issues that may arise unexpectedly, such as a lack of childcare or illness. Make sure to have a contingency plan in place for if you become short-staffed.
5. Increase Your Efforts on Social Media
During these times, it is more important than ever to keep a consistent social media presence to increase customer engagement and maintain brand awareness.
6. Cut Your Overheads
It's critical to cut your spending during this time as you do not want large bills on your doorstep. Talk to your office landlords about reducing your rent or speak to your suppliers about offering discounts.
Categories: Business
About The Author
Lee is a Website Developer at Unlimited Web Hosting UK Limited.