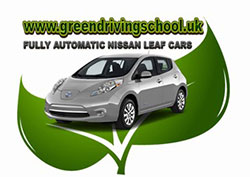 Paul Tomlin is the owner of stokedrivingschool.com, which provides driving lessons in the Stoke area, and greendrivingschool.uk, which is the country's first fully electric driving school. Paul also builds and hosts sites for his numerous instructors.
Paul has been with Unlimited Web Hosting for the past year and currently uses our Reseller Hosting package. Paul says this enables him to "have two main websites with smaller ones for the instructors, this allows them to post test passes etc but gives me full control".
Paul's businesses rely on the services that Unlimited Web Hosting provides a great deal, and goes on to say that "to be honest when I am travelling and I have had problems with the sites your tech guys have been a life saver". As a result, Paul rates Unlimited Web Hosting's services and customer support as "10/10", and frequently recommends our products to other businesses.
Overall, Paul is very happy with Unlimited Web Hosting's services as they stand, and says that "I have used other hosting companies in the past but I've found their customer service to be weak, plus I was unable to use plugins on their platform".
Please follow the links below to find out more about Paul's businesses.
Green Driving School
Stoke Driving School
Nissan Leaf Driving School Facebook