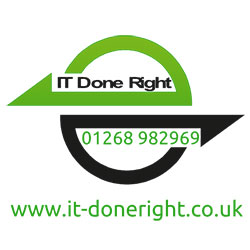 Ian Haney is the owner of IT Done Right, a company that specialises in computer repairs and IT related products.
Ian has been with Unlimited Web Hosting for over two years, and he currently uses our Premium Web Hosting package.
Naturally, as an IT company IT Done Right requires a good web presence, and as a result Ian relies heavily on the services that Unlimited Web Hosting provides. He rates both the quality of Unlimited Web Hosting's services and our technical support as "ten out of ten", and in answer to whether he would recommend our services to other businesses he replies "yes, most definitely".
You can find out more about IT Done Right and follow them on Facebook through the links below.
IT Done Right website
IT Done Right Facebook