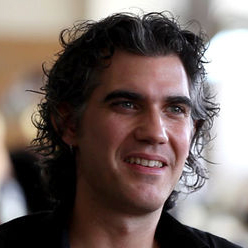 Matt Bonaccorsi is the owner of Maverick Numismatics, a company that provides design and digital sculpting services, primarily specializing in bas-relief.
The company is mainly associated with the coin and medal industry, but they have also provided work toiletry packaging, jewellery and memorial services. Matt works entirely in digital, creating digital models in ZBrush and Modo which are in turn manufactured via CNC or laser engraving.
Matt has been with Unlimited Web Hosting since he started his business five years ago, and he uses our Web Hosting service.
In relation to his businesses hosting requirements, Matt says:
"As all my work is digital, I rely on my hosting not only for advertising and SEO, but also for storage of client work. I have a dedicated client area that allows them to see their project progress, as well as keep tabs on invoices.
There's not a huge amount of traffic, but there's regular movement of large files, so space and reliability are important. I used to use third party services like wetransfer to send files to clients, and email to handle all conversations, but while it's an easy option in some ways, it lacks any sort of continuity, and emails are so easy to miss amongst the junk.
The move to handling all the project admin within the website was a big one, and has made life a lot easier at my end. However, it needs to be smooth and easy to make it worthwhile for the clients. A big learning curve just puts people off!
It's also important to me that my hosting is within the UK. I have clients on nearly every continent, some of whom are national institutions (banks or finance ministries). Having all client files hosted in the UK makes it a little easier to unravel some of the legalities of providing digital services overseas, as there's clarity about where my business work occurs (rather than me working in the UK, but having files hosted on a server abroad)."
As a result, Matt relies on the services that Unlimited Web Hosting provide a great deal, as he goes on to say:
"My business couldn't function without it. Stability is important to my clients, and it's one of the main reasons I stay with UWH. I know exactly where I am with UWH, and although I could probably shave a few quid off fees by transferring, I'd be back to square one in terms of confidence building and stability, and it's just not worth it."
Matt rates our services highly, stating that "The unlimited bandwidth and storage space is great, and has given me headroom to create my client-only area". In addition to this, Matt says:
"As the client portal expands, I'm beginning to see a need for extra services, and it's great to see that UWH provide those, so I can move forward without having to change provider."
Matt rates the customer support from Unlimited Web Hosting as excellent, and he has no hesitation in recommending our services to others.
"I always pass on UWH to people I meet who are looking for hosting. Most of the people I meet are freelancers like myself, and I think that UWH offers a good value opening deal, with a reasonable learning curve, and the option to expand."
In the future, Matt would like to see an expansion into support for web and app programming. He has been struggling to find a project prioritisation application that suits his needs, and feels that having some functionality building would help him.
In terms of improvements to our services, Matt would like to see more regular blog posts (I'm working on it Matt! – Simon) and regular security information. As with all of our customers suggestions, these will be passed on to management and the development team.
Check out Matt's company at the links below –
mavericknumismatics.com
twitter.com/numismaverick
uk.linkedin.com/in/mavericknumismatics