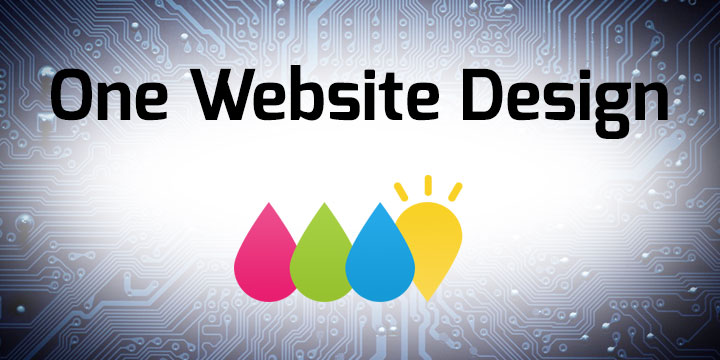 One Website Design
Posted June 6, 2017 by Unlimited
Mark Rowley is the owner of One Website Design, based in Essex.
Mark's primary area of business is WordPress based web development, however over the years he has expanded into offering his customers web hosting and domain registration. In this way, Mark is able to offer his clients a one stop solution, from site design to hosting of the finished product.
Mark signed up with Unlimited Web Hosting in July of 2013, initially registering a Reseller Hosting account, before eventually deciding to upgrade to a Virtual Private Server when his requirements changed.
Mark primarily uses Unlimited Web Hosting to host the WordPress sites of his clients, but also hosts the occasional static site, these are divided between his Reseller and VPS Hosting solutions, and he also hosts all of his own personal websites with UWH.
In terms of web hosting, Unlimited Web Hosting is the main provider for hosting for One Web Design. Relating to the quality of services that Unlimited Web Hosting provides his business, Mark says – "On a scale of 1 – 10 I would rate UWH services at 8, as there have been some hiccups over the years. Although, to be fair, I think you would find the same with any hosting company. It's just the nature of the business".
Thankfully, when there have been issues they have been resolved quickly, as Mark goes on to say – "UWH customer support has always been superb with the vast majority of tickets responded to in well under an hour and sometimes in a matter of a few minutes. In fact, this was one of the main reasons I moved over to UWH from my previous hosting provider".
As a result of the quality of Unlimited Web Hosting's technical support, Mark says – "I would certainly suggest others to give UWH a try if they were looking to move hosts".
Talking about improvements or additional features that he would like to see from Unlimited Web Hosting's services, Mark states that as a web developer he sometimes struggles with the management of his VPS. While he appreciates the Server Care package that Unlimited Web Hosting provides, he feels that a fully managed hosting solutions would be a nice option.
Please take a look at Mark's website, One Web Design, and especially some great examples of sites that Mark has designed and built.
Also, find out more about Reseller Hosting here, and Virtual Private Servers here.