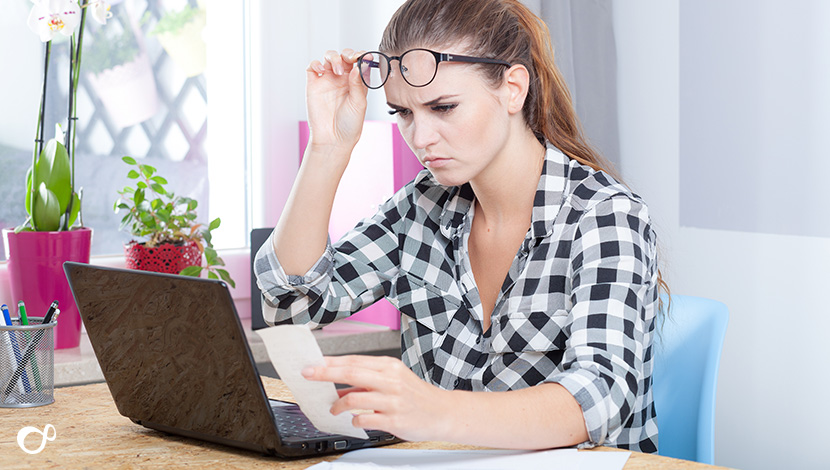 5 Sneaky Tactics Used by Cheap Domain Registrars
Posted April 12, 2021 by Lee
Finding the right domain name is the first step when creating your own website. Unfortunately, most people underestimate how tricky this can be, and they make some costly mistakes.
There are plenty of companies offering cheap domain names, but there is usually a catch. If somebody is offering you a domain name for next to nothing and you think that the deal sounds too good to be true, you're probably right.
In many cases, the low price is just there to hook you in, and they'll spring the extra charges on you later on. So, before you jump into anything, you should be asking questions like hot. How much does it cost to renew a domain name, and will I be tied into a multiple-year contract?
Understanding exactly what you are signing up for is the best way to avoid getting caught out. It's also good to know the common tricks these cheap domain sellers use. This article will help you work out the difference between cheap domain names you can trust and deals that are too good to be true. These are some of the sneaky tactics used by cheap domain name registrars.
Hidden Fees
Hidden fees that are not disclosed when you first register the domain often catch people out. If you read all of the fine print, you will find them, but they are easily missed. Auto-renew fees are widespread with cheap domain names, and you may find that you will be charged extra if you don't select the auto-renew option. This means that you are either tied into a long contract with them, or you have to pay a fee if you want the freedom to leave. Neither of those options works in your favour.
Transfer out fees apply when you decide to switch the domain name to another registrar. Suddenly, you are being billed two or three times the original cost of the domain name for doing so.
These companies assume that you won't read the fine print in your agreement, so they put all of these hidden fees in there to catch you out and ultimately charge you more money.
Price Increases After Initial Discounts
If you see an attractive price for a domain, always check how long that price applies. Offering initial discounts before hiking the price up is another common tactic that these registrars use. It is possible to get cheap com domain names that stay cheap, but more often than not, the price drastically shoots up when you come to renew them. This becomes a big problem for you if you are tied into a multiple-year contract. In many cases, a multiple-year contract can be beneficial for you if you are working with a reliable registrar, but it's disastrous if you are hit with big price increases.
Before you register your domain name, always ask how much it costs to renew a domain name after the first year? You may find that the initial discount isn't much of a discount because the second year's price is doubled. There is usually a no-refund policy, too, so there is nothing you can do once you are tied in. Make sure that you read the fine print carefully to avoid getting caught out like this.
High Costs For WHOIS Privacy
Every new domain name must be registered with WHOIS, an online database where people can search for information related to individuals or businesses. Your domain won't be officially registered before you have filled out all of the information for WHOIS.
You may be thinking that you don't want your private information on the internet for anybody to see, and most people agree. That's why there is privacy protection in place. Domain registrars can keep this information private when registering the domain, so your personal information is protected. Most will provide this service for a small fee to all of their customers, but some will use it as an excuse to get more money out of you.
If a domain registrar tells you that there is a big charge for WHOIS privacy because there are admin costs to bear, that isn't true. Unlimited Web Hosting can protect your privacy from just £3 a year, per domain name.
Upselling
Upselling is a common technique used by many businesses to get people to spend more money. It simply involves trying to convince somebody to purchase more goods or services after they have agreed to an initial sale. Common examples include selling insurance for products at the point of sale. Often, upselling tactics rely on tricking the customer into thinking that they need something they don't.
Sneaky domain selling companies will often use the promise of a cheap domain name to draw you in before trying to upsell you on a range of different services, some of which are completely unrelated. Throughout the whole process, you will be bombarded with constant ads because the revenue from the ads is how the registrar is actually making their money; the domain names are just to get you onto the site in the first place.
It's also common for these companies to imply that you need to buy your domain name and hosting services from the same company, which you don't. In many cases, it works in your favour to do that because everything is in the same place and it's easier to manage. However, don't let companies pressure you into buying services that you don't want or need from them.
Expensive Add-Ons For Support Services
When something goes wrong, you turn to your registrar for support. If servers go down or your domain email address isn't working properly, for example, you want a reliable support service you can go to for a quick resolution. When you work with a reliable registrar, this customer support is part of the package, and there are no extra charges for it, just as you'd expect.
Some registrars will charge you a fee for accessing their support resources and may even block certain parts of your account unless you pay a yearly fee. You shouldn't have to pay extra for the basic customer support you come to expect when you buy any kind of service, so if there are charges in place, look for an alternative registrar.
How Can You Avoid Getting Caught Out By Cheap Domains?
You might be concerned that all registrars are looking to rip you off, but that isn't the case. In fact, there are plenty of reliable companies where you can get a domain name with no hidden charges and get started; that's all there is to it. You won't be tricked by anything in the small print or upsold on services that you don't need, and all of your customer support will be included as standard. Unfortunately, a lot of people don't know how to find these deals and avoid any traps.
Before you sign up to register a cheap domain name, ask yourself these questions?
Do you know how much the domain actually costs and how much it will cost once you renew it? Add up all of the additional costs to see whether you are really getting a good deal or not.
Will you have to pay extra for customer support? If something goes wrong, will the registrar fix it without charging you? Do you have access to all areas of your account without paying an extra fee?
Can you enable WHOIS privacy, and how much will you have to pay for the privilege of keeping your personal information safe?
What are the reviews like? Reading reviews of the registrar will give you a good insight into the service they provide. If there are no reviews, that's a bad sign too.
As long as you consider all of these things, you should spot the bad deals and avoid them. But how do you find a good registrar?
What To Look For In A Domain Registrar
Avoiding bad deals is one thing, but finding good ones can be just as difficult. These are some of the main things you should look for when looking for cheap domain names.
No Hidden Fees
A good registrar will be upfront about everything from the outset. You won't find any hidden fees in the small print, and if you ask questions about extra costs, they will be willing to answer them in detail.
Privacy Features Included As Standard
You shouldn't have to pay to keep your personal information private and a good registrar won't ask you to.
Upfront Payments
Reliable domain registrars will pay the full registration cost upfront, so as soon as you have paid the first instalment and your account is up and running, you will be able to use the domain straight away.
Excellent Customer Support Without Added Cost
Problems with your domain could lead to some serious issues with your website, so you need to get them sorted right away. The best domain registrars will offer excellent customer support as standard, with no hidden fees.
Finding A Reliable Domain Name
If you are looking for cheap domain names without any hidden catches, Unlimited Web Hosting is here to help. We can provide affordable domain names with simple contracts that don't try to catch you out. Get in touch today to find out more!
Categories: Domain Names
About The Author
Lee is a Website Developer at Unlimited Web Hosting UK Limited.