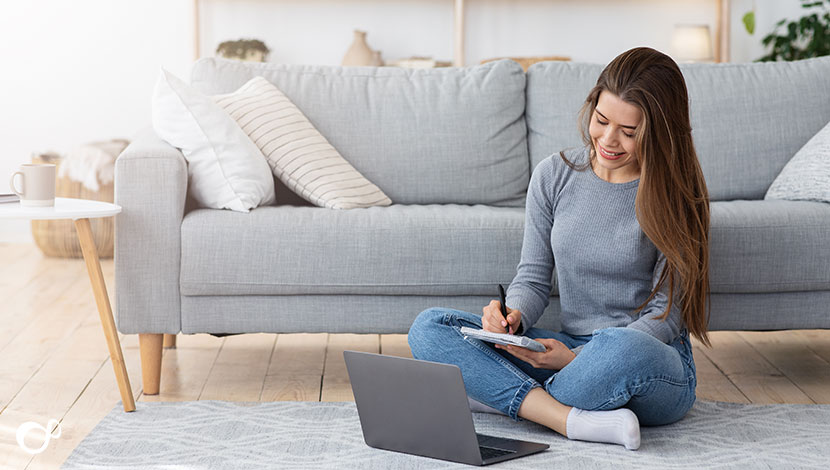 Improve your conversion rate with these 5 quick tips
Posted June 29, 2020 by Lee
It is great to get traffic to your site, but if it is not converting, then all your effort might just have gone to waste. Does this sound like you?
Some businesses may have substantial traffic numbers, but there are no leads or sales—and their revenues are below expectation. So, why do you have a low conversation rate if your marketing campaigns, SEO activities, or paid advertising is capturing the attention of your audience?
Imagine 8,000 visitors on your site per month. If your rate of conversion is 1%, you get 80 sales a month. But if you only receive 4,000 visitors a month on your website, half of your monthly traffic with a conversion rate of 3 per cent, then 120 sales will be generated — 40 more than what you do, but half the amount of traffic.
Here are five ways to easily improve your websites conversion rate:
1. Fix Navigation
It is shocking to know that many designers do not plan design by any stretch of their imagination. A visitor must always know where he/she is at any point on the website and where they could go.
Navigation should be planned as soon as you consider your business goals; for instance, products marketed together may be grouped into one category.
Have navigation in mind when designing menus, footers, recommendations, footers, and other elements. It makes your transition much easier.
2. Integrate Live chat Support
Live chat will help improve sales and reduce the time it takes for customers to make up their minds. Any users visiting your website can get answers instantly through live chat support, rather than having to wait on the phone or send an e-mail. It also helps the agent persuade the user to make a purchase, giving them an opportunity to explain the benefits of their service.
3. Eliminate multiple calls to Action
What makes most users frustrated is that they see many options on a landing page and can't seem to fathom the one to use. It is called the paradox of choice.
If you've got "Watch a video," "Sign up for a free trial," and "Learn more" buttons/links side by side, the visitor is likely to be confused—they may find it a challenge choosing where to go.
We assume that people already know what they want. Nonetheless, I found that they want to be directed to a possible solution instead of going through a maze to arrive at the benefit they seek. So, it's your duty to make it easy for them to have one call to action.
Do not Miss out on Social Proof
Social proof is a sure way to improve conversions. Many designers have too little social proof or place it on a landing page/website when it's too late.
As a prospective customer, I need to know that a particular product or service works. Right after the introduction, adding testimonials, success stories, case studies, logos of companies you have worked with in the past, can make a visitor want to learn more — this is the perfect time to throw more light.
5. Leverage A/B testing
Otherwise known as split testing, it is an experiment where you publish two versions of a web page. Each of the outcomes is compared to see the one that generates more traffic and conversions. It helps to determine the impact of small differences in a marketing campaign—and how it will influence customer behaviour. Test ad copy, the subject line for newsletters, page design, images, and many more.
If your competitors are gaining the conversion numbers, why are you trailing? Embrace these tips religiously and watch your website conversion hit skyrocket.
Categories: SEO
About The Author
Lee is a Website Developer at Unlimited Web Hosting UK Limited.