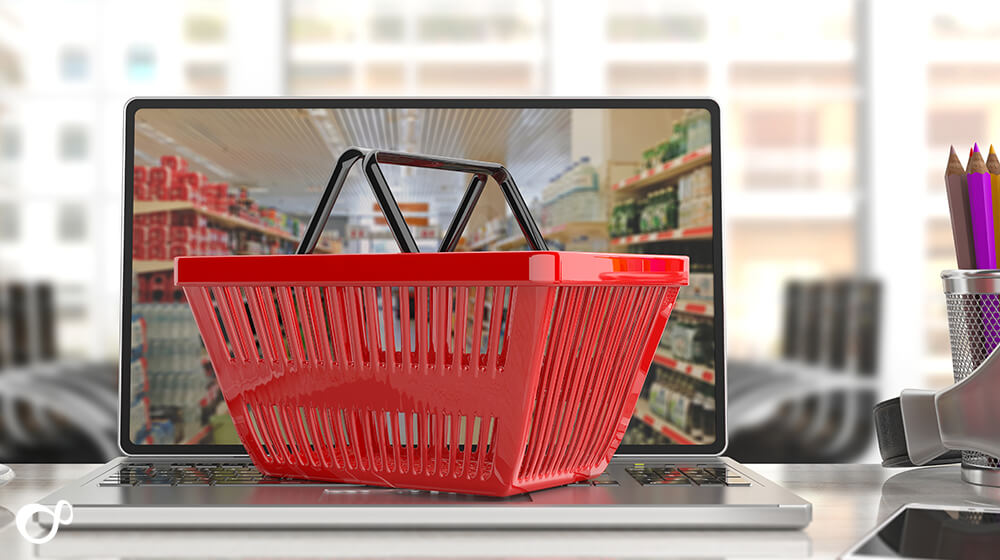 7 Tips For E-commerce Success
Posted January 18, 2019 by Lee
E-commerce, and creating an online shop is a great way to bring in customers from all around the world, and it can seriously increase the exposure of any type of business. However, if you don't set your shop up correctly, it will all go to waste and you will not be very successful in an already busy market. Customers already know what to expect from an excellent online store, and if they don't see it, they aren't likely to buy from you. Here's what to watch out for and some tips to improve your e-commerce store.
1. A proper basket process
Customers always expect to see a traditional shopping process when they purchase something from your e-commerce store. This means that they should be able to select an item, put it into their basket, and then proceed from their basket summary to the checkout. This is where you will present them with the final cost of their choices as well as any delivery charges, and the option to proceed to payment. If you skip stages or add in anything unnecessary, it will make them feel disconcerted or confused.
2. Mobile browsing
It's essential that your website has a responsive design, meaning that it will be easy for customers to browse through your shop on their smartphones. This is more important than ever, as the majority of internet browsing is now done through phones and tablets. If your site doesn't work well on mobile, you might not get much custom at all.
3. Good quality photographs
Your images should show the product from many different angles, as well as in use with a model if applicable. Customers expect to be able to see high-quality photographs which they can zoom into and which show all the relevant details they need. If they can't see everything they need to, they might not trust your site enough to make the purchase.
4. Different payment options
How will customers pay for your items? They are likely to expect some different options, such as paying by card or using a payment service like PayPal. It's a good idea to offer a few options so that they can choose what is best for them, but it's also important to pick carefully. Going for trusted household names will help customers trust the checkout process.
5. Clear information
How large is the item? How long will the delivery take? Does it have any allergy warnings? What ingredients are used to make it? What age groups is it suitable for? How can they return it if there is a problem? What size should they be looking for? These are the kinds of questions that customers might be asking as they browse your site. Make sure this information is clearly listed and signposted so that they can get the information they need to convince them to buy from you.
6. Reasonable practices
Customers expect that you'll be able to ship out items in a matter of days unless they are made to order, and they won't be intending to pay the earth for delivery. Be aware that taking too long, or charging too much, could cost you a sale. Keep your prices and policies as reasonable as possible to avoid losing customers during the checkout process; or even afterwards.
7. Privacy notices
As part of GPDR requirements, you should be showing privacy and cookie notices on your site. This doesn't have to be taken to an extreme, but it should be clearly written and easy for customers to read and understand. If you don't have this information available, you might be breaking the law – but more importantly, customers might feel suspicious that your services are not above board. This is a normal part of browsing the internet by now, so you shouldn't avoid adding it because you think it puts customers off: the opposite is actually true.
Conclusion
There's a lot to think about when creating the right customer experience for your e-commerce store, but there's a simple way to figure out how to do things properly: Head to an online retailer that you trust and shop with yourself; then take a look at how they do things. You'll soon get the right idea of what needs to be written where, and how the experience should feel for the buyer if you see it from the buyers perspective yourself.
Categories: Tips and Guides
About The Author
Lee is a Website Developer at Unlimited Web Hosting UK Limited.