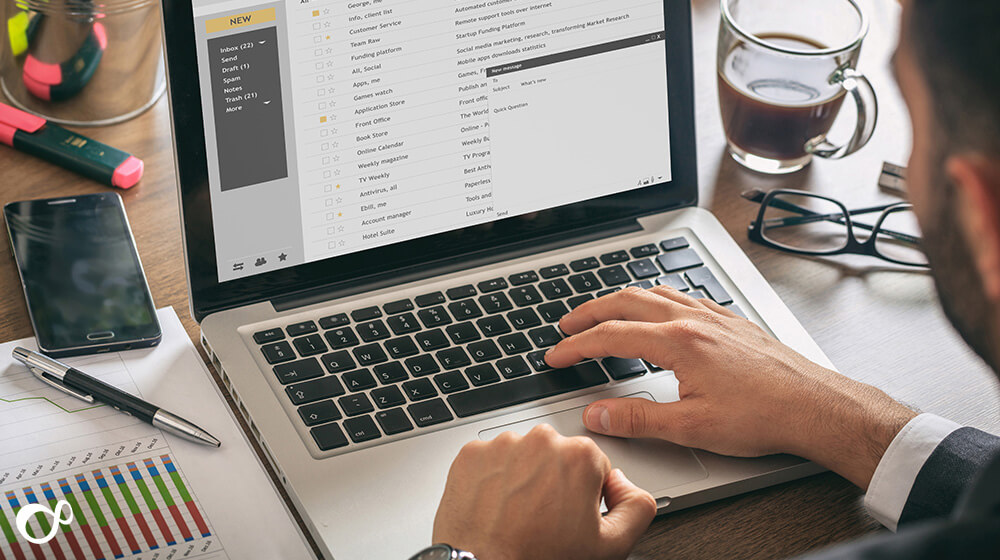 How to grow your email database
Posted March 27, 2018 by Unlimited
Adding email addresses to your mailing list is all about getting quality contacts that are interested in your products, rather than just filling up your database with people who are just going to hit unsubscribe, or worse, mark your email as spam.
In this blog post we will be looking at some techniques that will help you engage with your customers and sign them up for future emails.
Add a sign-up form
The simplest way to start harvesting emails from your website's visitors is to add a sign-up form.
It's a good idea to keep this as brief as possible, so the customer isn't put off by filling in a load of fields.
Just their email address and name can be enough in some cases, with maybe a multiple choice clickable section for the types of products you supply.
The sign-up can be for exclusive special offers, promotional codes, a newsletter or a monthly competition.
Encourage your social media followers to sign-up for your email list
Post links to your sign-up form on Twitter and Facebook. Many internet users now use social media as their primary source for news and information, by posting attractive offers on your social channels you can capture their emails and engage with them.
Setup a Facebook Lead Ad
On your businesses Facebook page you can run an advertising campaign to collect email addresses from potential customers.
When you create the advert, you can customise the form, much like setting up the sign-up form for your website.
Remember to provide a reason for them to sign-up by offering discounts, competitions or a newsletter.
Run a referral email campaign
Provide an incentive to your existing customers to recommend your products.
You can provide them with discount codes that they can pass on to their friends, or offer them discounts themselves if they get their friends to sign-up.
This can be tiered, with different bonuses depending on how many new customers they get to sign up.
GDPR Compliance
On 25th May 2018 the European General Data Protection Regulation comes in to effect, which will have wide ranging effects on how your business can gather email addreses and how you can store that information.
Customers will need to give explicit permission to be contacted, they must be provided with an opt-out option, and permission to contact them must be periodically checked.
You can find out more about GDPR compliance here.
Conclusion
Hopefully these tips will have given you some ideas about how to grow your mailing list, make sure to follow us on Facebook and Twitter for more hints, tips and special offers.
If you have any questions about Web Hosting, then please get in touch with our support team.
Categories: Tips and Guides