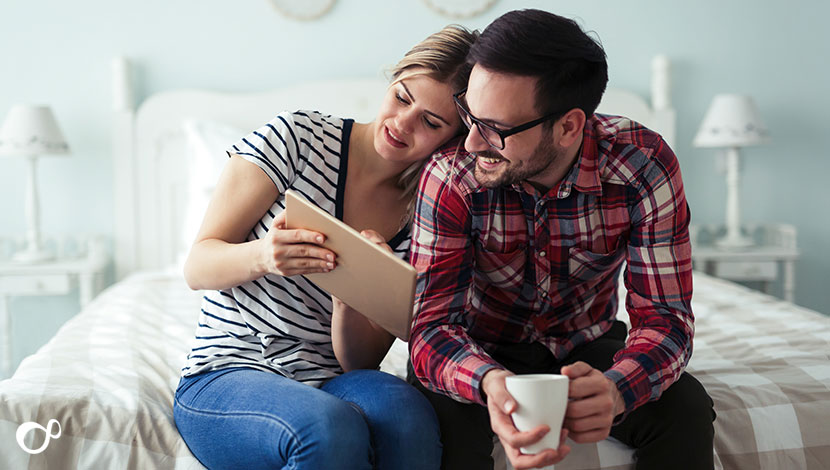 Inspiration for mobile web design
Posted November 25, 2019 by Lee
Mobile web design is a fast-growing and vastly important field, with more users turning to mobile web browsing every day. Mobile users already outweigh desktop users in most areas, and that trend only continues to grow.
But with this comes the need to create great designs which stand out from the crowd – tricky as the crowd gets bigger! Here are some tips on how to find inspiration while designing mobile web pages.
Make it fast
One of the main things you should always be thinking about when designing any website is the loading speed. You want everything to be ready almost instantaneously, provided the user has a good internet speed. No one likes to hang around and wait for a page to load, and users have shorter and shorter attention spans as everything speeds up.
What this often means is that websites, particularly mobile pages, are getting simpler and cleaner. Do you need a background image? Can you simplify the menu – and change it from dropdown to a slider that opens on one side of the page?
You can take inspiration from companies that are known for clean, sleek design, like Apple and Google. If Google had a complex background and lots of fiddly code that made things pop and dance and whirl, you wouldn't get your search results in a fraction of a second. Think about your user when designing.

Try topical themes
Each year, Pantone releases a new colour of the year, which is often then reflected through trends all year long in many different sectors – fashion, design, and so on. They don't choose the colour at random but have a lot of people working very hard to work out, which will be the next most popular colour.
Take inspiration from Pantone and try designing a site that makes good use of the colour of the year. Whether it is the background, menu bars, or simple accents, it will make for a website that looks very on-trend. Later on, those who don't follow those trends will think it is still a beautiful website – though you could also keep it up to date by changing to a new colour next year.

Check out awards
There are all kinds of sites and blogs out there that like to give out awards for the best website design of the year, and they usually give a long list of their top picks. Try taking a look at these lists – but remember to use the inspiration as a jumping-off point. Whatever you see there is likely already a little bit old hat, as it will be the best of the year before – and sites will be looking for something new this year.
Combining a few different ideas can work well, as can taking an idea and pushing it to the extreme. Don't be happy just to create something good. Take it as far as it can go so that you end up with something great.

Browse
The best inspiration often comes from just browsing the internet yourself. Get your phone out and look at the sites you enjoy visiting, and try to figure out why. Is it a feature of the user interface? A combination of colours? Maybe that they strip away everything except the content you want? Analyse, understand, and reproduce the successful elements yourself.
---
Inspiration for mobile web design lurks everywhere – we have to be open to it. There are lots of ways to get your head back in the game when you feel burnt out, or you haven't a clue where to start. Check out these tips, and you won't be short of inspiration at all.
Categories: Web Design
About The Author
Lee is a Website Developer at Unlimited Web Hosting UK Limited.