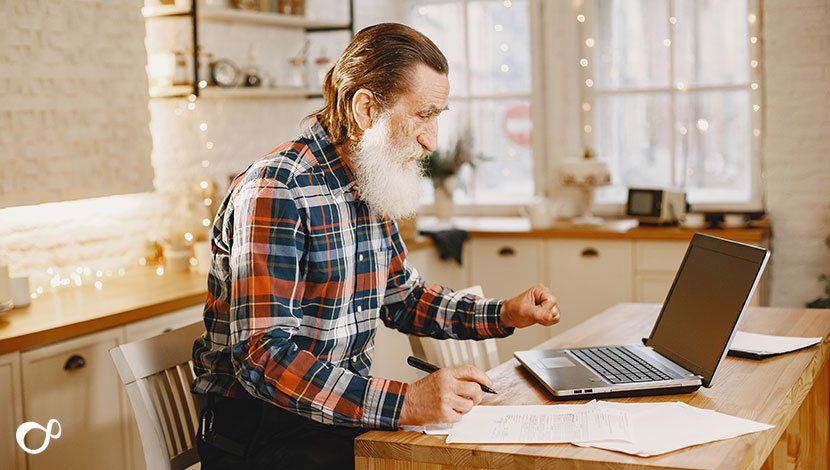 How to Create a Blog Editorial Calendar in 2021
Posted December 18, 2020 by Lee
By now, you are well-versed in the idea that Content is King. For many businesses, high-quality content is the most essential element of your strategy. On the surface, creating content is simple enough. You can write a blog post here, film a video there, or design an infographic to condense information in an easy-to-read way for your audience. The problem is creating quality content, and keeping up with creating this type of content is far from straightforward.
So what's the solution? For bloggers, content creators, or any business that relies on driving traffic and results towards your brand, rather than the open arms of competitors, your best bet is a blog editorial calendar.
But what is a blog editorial calendar? In this post, we will cover everything you need to know about an editorial calendar to ensure you can remain focused on your brand's goals.
What is a blog editorial calendar?
A blog editorial calendar is sometimes referred to as a content calendar or a content planner. Its primary purpose is for content planning, where you outline the content you need to publish across the next month or even the next year and beyond.
This is just the surface, though. Anyone can outline the blog posts or videos they want to publish next week. A blog editorial calendar takes this preparation a step further. Besides arranging when to post your content, a blog editorial calendar also allows you to see what content to post.
It will show the dates and times for scheduling, which enables you to reach the biggest audience at the right time. For example, rather than post at midnight on a Friday night, your editorial calendar will remind you to post at 6 PM on a Monday, where your audience is more likely to be browsing your website or social media page. This ensures your readers will never miss a crucial post.
A blog editorial calendar will also include specific details that help streamline your content creation. This results in better and more relevant content that is more closely in-line with your brand's image and message.
Why do you need a blog editorial calendar?
Blog editorial calendars are exceptionally beneficial for any brand that wants to improve the quality and consistency of their content output. However, this is not the only reason you should consider using a content calendar.
Better organisation
The most significant benefit of a blog editorial calendar is that it improves organisation within your business, whether you are a sole blogger, or work for a digital marketing company. Without a content calendar, everyone knows what is happening, when it is happening, and who is responsible for making it happen.
For teams of content creators, this will immediately make your lives easier. The centralised nature of a content calendar means that all the relevant people can access the information they need. Everyone will understand their responsibilities, which will make it easier for them to prioritise their tasks for the week ahead. If you have a more challenging blog post in the works, your team can start preparing for this as early as possible, rather than rushing to publish subpar content at the last minute.
Improves collaboration
With increased organisation, your team can also enjoy better collaboration. It is not just the content creation team that is responsible for content marketing efforts. If you use a blog editorial calendar, other departments, such as the social media team or the sales team, can also benefit from the centralised information.
The social media team can plan for promotions in the future based around the blogs you will post around that time that can engage customers or readers who use social media more than they do their computer's web browser.
Likewise, the content team and sales team have the opportunity to work together in raising awareness for a new product or service mentioned in the blog. Again, this will reach a bigger audience and spreads the knowledge of what your brand is working on right now. This demonstrates better consistency and creates something more orderly, rather than publishing posts left and right and hoping something sticks.
Find gaps and prevent duplication
A blog editorial calendar will also find gaps in your existing content as well as prevent making duplicate posts. The setup will display all previous and future content, which enables everybody to see what has been done and what is in the works.
Avoiding duplicate content means you can keep everything fresh, although you may still find ways to build on existing content, providing updates or diving deeper into ideas. Finding gaps in your content will also ensure you don't miss anything out. If you know what you have posted already, you can find anything that is missing and would be relevant to your previous posts.
It could be that you have missed something previously, or previous posts are now out of date. Whatever has happened, your content calendar gives you the chance to rectify it.
Improve your overall content
Every brand dreams of creating better content, but too many will create for the sake of creating in hopes of keeping people engaged. The problem with this is that, eventually, your audience will disengage if they do not think the content has enough value.
This is why a blog content calendar is so important. It gives you the ability to create better and more relevant content that will keep your audience engaged. From here, you can align your content to your brand's goals, whether that is marketing a new product or service, or increasing lead generation by providing an opt-in link with your next post.
What does a blog editorial calendar include?
While some editorial calendars will only include space for a date and timeline, you will want to consider something more comprehensive. This will allow your team to create content with a better idea of what is required for each blog post, thereby increasing the quality of the content ready for publishing.
If you want to get the most from your blog editorial calendar, this editorial calendar template can help you include all the information you need.
Topic – The concept of your blog post.
Title – The title of the post, don't forget that you can change this if you need later on.
Target keyword – Research the target keyword to better optimise the content. It must be a unique keyword to help with SEO ranking, so avoid using the same keyword as an existing post.
Secondary keywords – Add three to four secondary keywords that are semantically similar to your primary target keyword. This increases the chances of a good SEO ranking.
Abstract – The blog post brief. This should include as much information as possible regarding what type of content is required, how many words, and any specific details to include or avoid.
Content goal – Consider what you hope to achieve with the content. Social media posts will have a different goal from lead generating links, which will have a different goal of marketing a new product
Resources – Include links to any example blog posts, statistics, or any other relevant information that can help the writer create better and more informed content.
Images and videos – Request a stock image to head the post or a custom graphic that your graphics team can work on while waiting for the content. If you do not have a graphics team, consider how to get a custom image if required.
Target audience(s) – Define the desired audience for the post. An audience persona will better identify the desired target for each post.
CTA – A Call to Action should inspire the reader to remain on your site or seek the service you offer. E.g. Book a free consultation today, Check out our video, Get in touch to learn more.
Team member – Assign the post to a content creator. Some posts will require more than one person. Include all names so that they know what they need to do.
Current status – The status will show how far along the post is before publishing. Include labels such as 'Currently Researching', 'Writing in Progress', 'Editing', 'Ready for Formatting,' 'Published'
Draft link – Link to the post draft for anyone to make changes. You can draft in Google Docs, WordPress, or a similar platform.
Live content link – Add the live link to the calendar to show the post has been published and can be added to your content library.
Update information – If the post needs updating, list the date it needs to be updated by and include a note once it has been updated so you can file it away as finished (for now).
How to create a blog editorial calendar
With this information for your blog content marketing template, you can start creating your blog editorial calendar. This will include several steps to make sure you include everything you need.
Free Blog Editorial Calendar Template
Get the Free Google Sheet. Simply click the button below, go to 'File' then 'Create A Copy' and then start creating your calendar!
Determine how often you need to publish content
You shouldn't be too ambitious with posting content at first, but posting at the same time once a week is ideal. This will give your audience something to look forward to, and stops them from missing out on any useful deals and information. You can also look at how often your competitors publish and base your publishing schedule around this.
Consider important dates
Important dates for your company will give you an idea of what type of content you should post at specific times of the year. Ideally, you should post to increase awareness about a promotion or new products, but you can also remind yourself about company or industry events, or even significant milestones.
Check data and analytics
Knowing the data and analytics behind your content will help you increase the quality of future posts. You can find out how many people engaged with a blog post, how often it was shared, and how long readers stayed on the page before leaving. With this data, you can adjust your approach to create even better content that will keep readers around.
Carry out keyword research
Make sure to use suitable keyword research programs so you can identify the most effective keywords for each post. This will ensure it ranks as high as possible while also helping you create the right type of content that will have your audience coming back for more.
Assign deadlines
Deadlines are crucial for making sure you keep up a consistent posting schedule. Make sure you allow plenty of time for blog post research and writing and also leave a few days before the article goes 'Live' to make any crucial changes. Deadlines will also help creators prioritise their work and prevent the risk of stress and being overwhelmed with work.
Summary
A blog editorial calendar is a fantastic way to improve the quality and consistency of your brand's weekly or monthly content. This quality can quickly lead to increased traffic and engagement across a range of channels while also retaining existing customers and introducing them to other parts of your website they may not have seen before. If you want to keep on track and boost your brand's fortunes, a blog editorial calendar is your best tool for success.
Categories: Marketing, WordPress
About The Author
Lee is a Website Developer at Unlimited Web Hosting UK Limited.