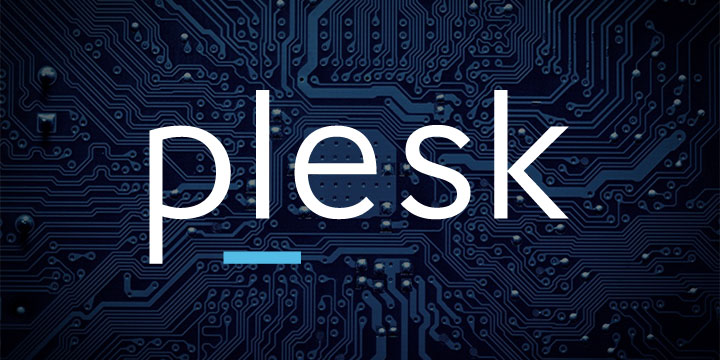 What's new in Plesk 12.5?
Posted June 17, 2016 by Unlimited
We recently updated the Plesk control panel that we offer with our web hosting packages
This updated version of Plesk is a more reliable and more secure tool for both website owners and web hosts.
It offers improved database management as well as a number of other improvements that we will detail below.

Support for Multiple PHP Versions
A much requested feature, Plesk 12.5 now has support for multiple versions of PHP as standard. The Plesk control panel now ships with the following versions of PHP:

Improved PHP Support
In Plesk 12.5 support for PHP has been improved in a number of ways, to create a better fit with developers working with PHP.
The new and updated features include:
Administrators can now choose the list of PHP modules to use for every combination of PHP version and handler type
Support added for PHP accelerators such as APC and Zend OPcache
Support added for the Composer PHP dependency manager
The service plan permissions controlling access to PHP settings have been re-worked
Users can now access the PHP info page directly from the Plesk interface

Scheduled Tasks
The task scheduler UI has been updated to make it more intuitive. The whole process of setting the time and date of tasks is a lot easier and clear cut.
The tasks themselves are now divided into three categories:
Run a command
Fetch a URL
Run a PHP script

Plesk Interface Improvements
The Plesk interface has been updated massively for version 12.5. Updates include:
New branding to reflect the change of brand from Parallels to Odin
Frames are no longer a part of Plesk interface
New high-resolution icons
Now administrators can disable logging in to Plesk using the server's root user's credentials
It is now possible to log in to Plesk automatically from external resources

Plesk Repair
The 12.5 update introduces the PLesk Repair tool. This can be used to:
Validate and correct the Plesk configuration after Plesk upgrade
Diagnose and resolve issues with the mail service
Diagnose and resolve issues with MySQL or Microsoft SQL Server databases
Diagnose and resolve issues with the web server
Diagnose and resolve issues with the DNS service
Diagnose and resolve issues with the Plesk database

Improved Database Management
Database dumps can now be downloaded and uploaded in native format using the Plesk interface. Other improvements include:
The list of databases belonging to a subscription now includes short summaries for each database
Users can set and manage the MySQL database users' roles, as well as configure database users' permissions
A mechanism allowing users to check the integrity of database tables and resolve some issues automatically was implemented
The ability to move databases between subscriptions was added
Support for MariaDB version 10 was added
Disk space taken up by remote databases can now be calculated and included in the resource usage reports
…and more!
This is a brief summary of some of the improvements and updates that are provided by Plesk 12.5, you can read more at the Plesk website, here.
Categories: Plesk, Security, Technology