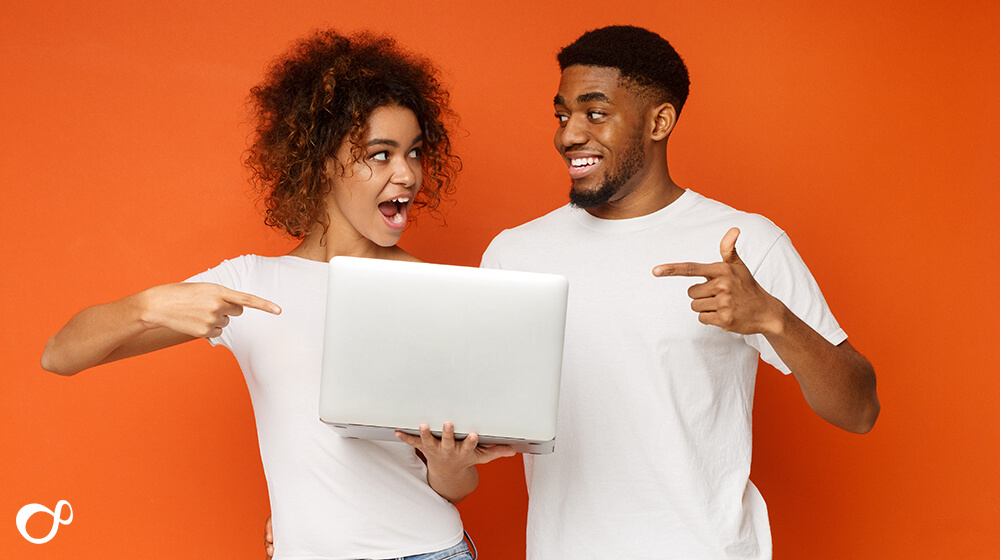 How much does it cost to build a website in 2019?
Posted April 9, 2019 by Lee
Building a website is no longer a dark art. You can set yourself up on a template site, such as the perennially popular WordPress, and have a functional, full site in a matter of hours. However, the one factor that might still put you off is the cost. So, how much will it really set you back to put together a website in 2019? We delve into the numbers.
Domain Name
The first thing you need to do is find a home for your website, and a place to direct people to. These are your hosting and your domain name, respectively. You can get a domain name for free on a template site, but it won't be an attractive one – for example, you'll have sitename.wordpress.com, which does not look professional.
You can purchase a domain name quickly, but the price will depend on what the name is. You might find yourself spending £1 for a year's use, or you might end up paying hundreds. You have a good chance of getting it around the average price of £5.99 – £10.99 if you aren't trying to use a 'premium' domain name.
Website Hosting
Web Hosting can again depend on the kind of package you go for. It depends on how much traffic you want to be able to handle, whether you would like customer support, if you need to upload a lot of images, and so on. You might pay as little as £2.99 a month for an Unlimited Web Hosting package; though more expensive options such as Virtual Private Server hosting can run into the higher end of your budget.
Web Design
If you feel like having your website designed for you, rather than using a template and tweaking it for yourself, then you should hire a professional who knows what they are doing. Generally speaking, this is a better option if you want something more complex, as web design can be expensive.
You should expect to pay a minimum of £150 up towards the tens of thousands of pounds for your web design, depending on how experienced your designer is and how complex your request. You may then also want to pay a monthly maintenance fee which will allow your site to be maintained and tweaked by your designer in the future.
Plugins
You may also want to add certain plugins to your site. There are plenty of plugins out there that are available for free, but if you expect to be able to make money through them, you will normally have to pay.
One clear example of this would be if you are setting up an e-commerce site. It is easier and quicker to use a plugin which will provide you with your storefront, payment process, and everything else you may need in one package. You can expect to either pay monthly for this, or give a percentage of your earnings away to the host. Again, the cost here can vary greatly, and will definitely depend on how many items you sell as well as their price points.
Content
Finally, one more cost that you may not have considered is content. Your site will need written content, which you can write yourself or hire someone to create for you. You will also need images, which you can find for free on stock sites or, again, pay for.
This will depend on your needs and your own level of competence. For example, if you are an author building a site where fans can find your books, you'll be able to write the content yourself. That would cut out costs for you.
Conclusion
The conclusion here is that you will need to spend either a great deal of time or a great deal of money. For a cheap website, you can expect to do a lot of work yourself – or pay to have it all done for you. The choice is yours!
Categories: Domain Names, Web Hosting, WordPress
About The Author
Lee is a Website Developer at Unlimited Web Hosting UK Limited.