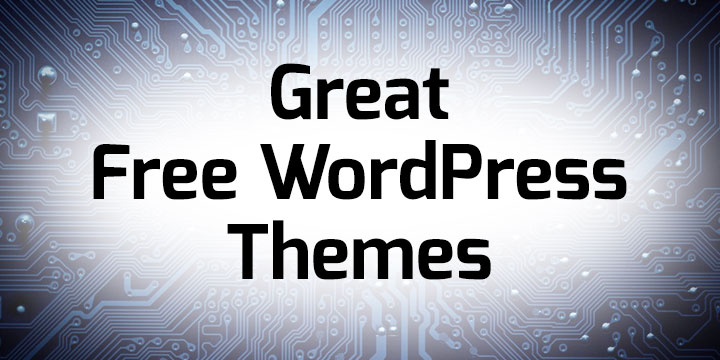 Great Free WordPress Themes
Posted July 24, 2017 by Unlimited
There are some superb themes out there for WordPress that won't cost you a penny, in this blog post we will be taking a look at three of the best.
Sydney
The Sydney Theme is ideal for freelancers and companies that want a strong and stylish web presence. It has a number of options for customisation, including Google Fonts, logo upload, colour selection and a smooth full screen slider.
Nice touches like the subtle parallax scrolling and the sticky animated navigation give the theme a nice modern vibe, and it also works well on mobile devices.
Overall, the Sydney Theme lets you get up and running with a site that is customised to your brand with the minimum of fuss.
Check out the demo here, or download the theme here.
Hestia
The paid for premium version of the Hestia Theme has an impressive list of additional features, but the free version is a very adaptable theme in its own right.
The theme's simple design looks great on mobile devices, with the nice looking slider performing particularly well. The user can easily customise the theme using the drag and drop interface, and the built in mega menus are a great help for sites with a lot of pages and content.
This theme has excellent WooCommerce integration, and is recommended for all kinds of startups and online businesses that are looking to build an eCommerce presence.
Check out the demo here, or download the theme here.
Flash
Not to be confused with the moribund Adobe Flash web plugin for animation, the Flash Theme is a good multipurpose theme.
The theme features a drag and drop interface for page layouts, and the Flash Toolkit plugin works well with the multiple widget areas making customisation a breeze. Special mention goes to the call to action widget, which is easier to use than shortcodes for buttons.
Other notable features include a filterable portfolio, a full blog and WooCommerce support, which make this a fully featured and adaptable theme.
Check out the demo here, or download the theme here.
You can read more about our WordPress Hosting on our website, and if you would like to discuss your requirements then please get in touch with our technical support, who will be happy to help 🙂
Categories: WordPress