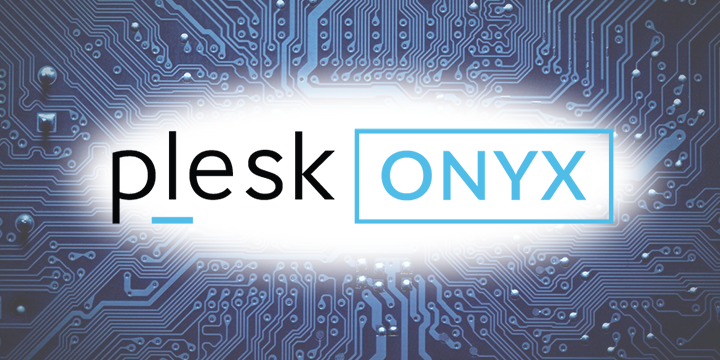 Plesk Onyx
Posted November 10, 2016 by Unlimited
The next version of the popular control panel Plesk will be called Plesk Onyx. This will be version 17.0, confusingly skipping a few numbers from the current Plesk 12.5. However, Plesk Onyx promises to bring a wealth of new features and improvements, and in this blog post we will look at some of the most important updates.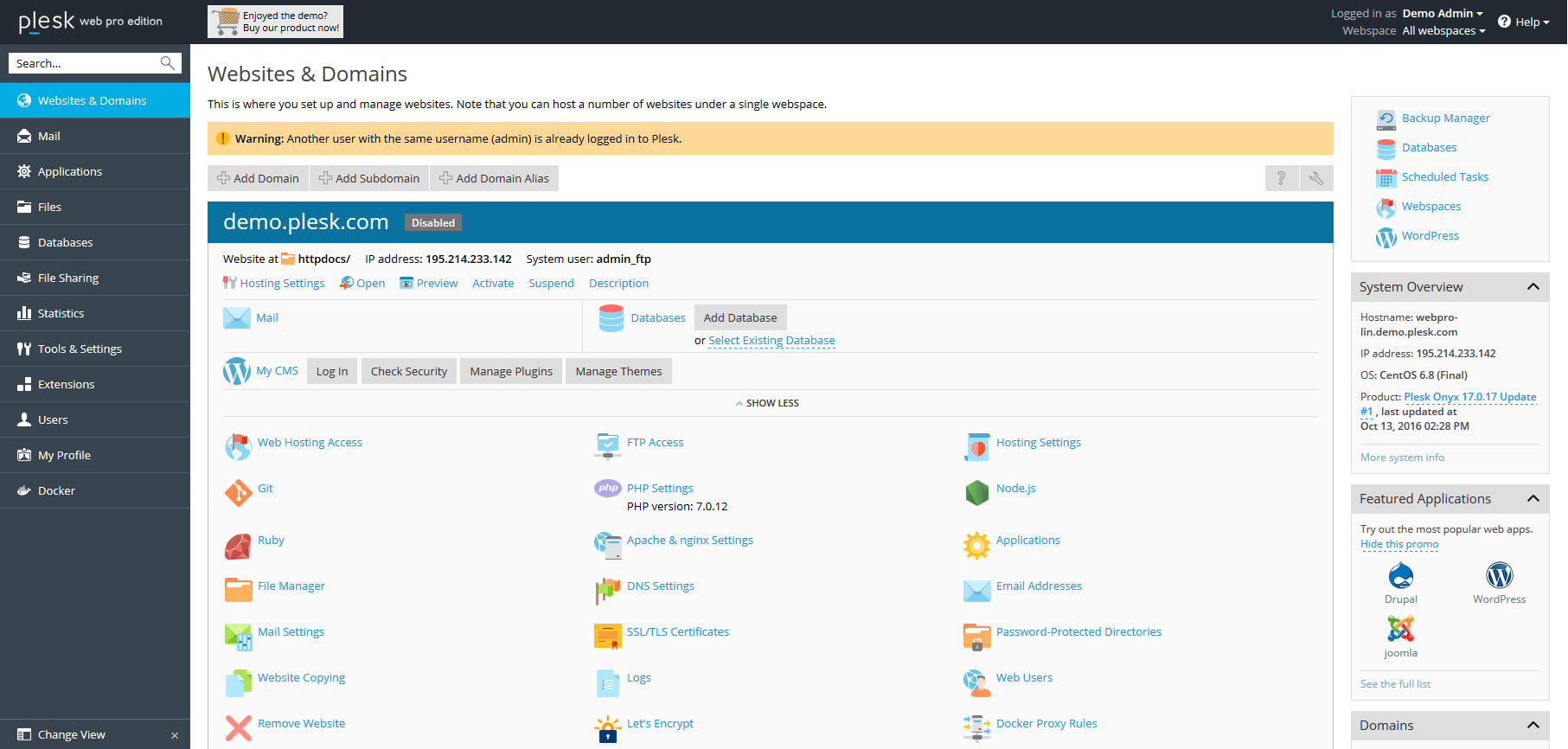 New Features
Git Support – The popular source code management system will get integration with Plesk Onyx.
Docker Support – Onyx will provide support for the container system for distributed applications.
System Updates – Users will not have to use SSH to connect to their servers and use package managers to install updates, instead they will be able to update the OS from inside the Plesk control panel.
Updated Log Browser – The updated log tool will allow users to quickly and easily browse their servers logs.
System Resource Usage Limits – The resources available to each subscription or service plan will be controllable from within Plesk.
DNSSEC – This is an extension of the DNS protocol which allows signing of the DNS data, this secures the domain name resolving process.
SSL Improvements – Users will be able to force HTTPS connections to Plesk hosted websites, Plesk mail server connections will be able to be secured with SSL/TLS, and Plesk webmail connections will also be able to be secured by SSL/TLS.
Ruby Support – The fully featured framework and web development language will be supported.
Plesk Multi Server Support Support – The Plesk based distributed shared hosting solution will be supported.
DKIM and SRS Support – The cryptographic authentication of domain name validation will be supported.
Node.JS Support – Plesk Onyx will provide support for the cross platform runtime environment.
Options for Nginx Only Website Hosting – It will be possible to use Nginx as the sole web server.
These are just some of the features and updates that will be coming with Plesk Onyx, for a complete list then check out the Plesk Documentation on their site. You can also try a live demo and watch videos about Plesk Onyx on the Plesk Onyx homepage.
Alternatively, if you have any questions then get in touch with us on our contact page.