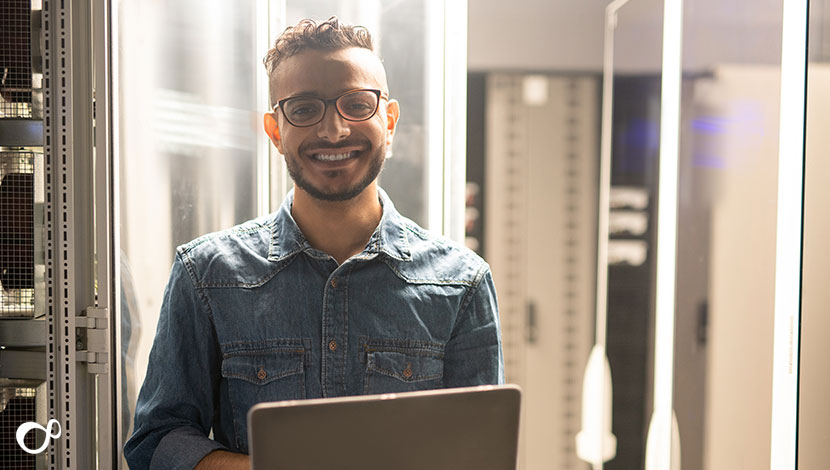 When should I upgrade my web hosting plan?
Posted September 9, 2019 by Lee
Your web hosting plan is one of the areas of your website that you can't ignore. It controls how well your website copes with traffic, how quickly it loads, how much storage space you have, and so on. There will come a time, if you are doing well, when you should upgrade your hosting plan to something better suited to larger websites. But when is that time? If any of these factors sound familiar, it might just be now.
When you have a big PR event planned
If you are about to launch a marketing campaign or an event that you expect will bring in a lot of traffic, it's time to make sure that your website can handle it. There's no use in going viral if your site shuts down almost immediately after being overloaded with visits. Be prepared for a larger influx – it's better to be too optimistic and end up having to downgrade than to miss out on leads. Sometimes; the best solution in this case is to upgrade to Premium Hosting or VPS Hosting so that your website has access to more resources.
When your site is running slow
If you find that your site is running slowly, quite often this is down to poor website optimsiation, but it can also be because your web hosting service is not equipped to deal with your site's needs. Whether you have too much content to load, or too many visitors coming to the site on a regular basis, this is a definite red flag.
Upgrading to a better package (or even moving to a better web hosting provider) can give you more bang for your buck, so that your site loads quickly again. Remember that your website's loading speed can affect your search engine rankings, so this is extremely important in terms of keeping your business functioning well.
When you need more features
Different web hosting packages often come along with different features and resources. Some of these will be reserved just for the VIP or premium users, so if you want the best possible package, you will always need to upgrade. At Unlimited Web Hosting for example; our Premium Hosting plan includes more account resources (and will allow you to handle more visitors) than our standard Unlimited package.
Of course, premium services will differ from host to host. Things like personal service, with a dedicated customer relationship manager who will always be there to look after you, often fall into this category at other providers. You may also get access to different features: for example, WordPress will offer the opportunity to use plugins only for higher-paying users. You can't get access to all of their resources on the basic plans. This is the same for most hosting services. At Unlimited, we clearly show the "Premium" features on our website; these are not all too similar from the standard features; and our dedicated UK support team will assist you quickly and professionally, regardless of the plan you choose.
When you want to ensure customer security
Customer security is definitely a big concern. The last thing that you want is to have to notify anyone who has ever shopped on your website that their details have been compromised, and that they need to alter their passwords. You also don't want to have to deal with fraud cases.
In order to prevent this from happening, you might want to upgrade to a hosting package which has more robust security features such as VPS Hosting where you can secure the environment to your own standards. This is a common reason for wanting to upgrade, so that you can allow your customers to trust in you and place their orders with a real sense of safety, but also to meet PCI requirements for processing card payments for example.
You might make this change when you start selling products for the first time, when you start offering more expensive products, or simply because you are seeing more orders on a regular basis. You certainly don't want to be taking this option because you have already had a security leak, so take the jump before it happens!
---
If you find that you can identify with any of the factors above, then it's time to look into upgrading your web hosting. And if you are asking yourself whether it's time in the first place, there's a good chance that it is! Our sales team are always happy to discuss your options, simply contact us and we'll provide free advice for you.
Categories: Web Hosting
About The Author
Lee is a Website Developer at Unlimited Web Hosting UK Limited.