How do I add an FTP account?
In a rush? Skip directly to the guides.
---
FTP or File transfer protocol is useful when you want to transfer large amounts of files from a server. An FTP client, for instance, Filezilla lets you connect directly to a cPanel or Plesk account via an FTP connection.
Why do I need separate FTP accounts?
After you have purchased any of our hosting plans you will receive a welcome email; contained within is the FTP details. This logon covers your entire cPanel control panel or Plesk control panel with no restrictions. So FTP users can be entitled to full access to your files that can include emails and server configuration data.
It's possible to set up a separate FTP account, this is beneficial when wanting to restrict developer access. You can restrict their access to designated folders in your files as well as a folder in that folder.
How do I add FTP accounts?
FTP or file transfer protocol allows you to easily upload, download, edit and view files within your account. To use this on our services you need to have:
A valid account.
When you order any hosting service with us an FTP account is automatically created. This FTP account is created alongside a unique username and password, granting access to the FTP server The username and password, connection details for this account are contained within your welcome email.
Making a new FTP account
There are a few benefits to setting up additional accounts including:
You can give authorised users the ability to use it without needing your main login details, this prevents them from accessing anything outside of what you want.
Accounts can have set quotas letting you limit usage, without impacting your own limits.
Having multiple accounts allows multiple ftp connections and ftp transfers to take place simultaneously.
cPanel Setup
Login to your cPanel control panel. 
Navigate to FTP accounts in the files section. Shown below, clicking on the highlighted area.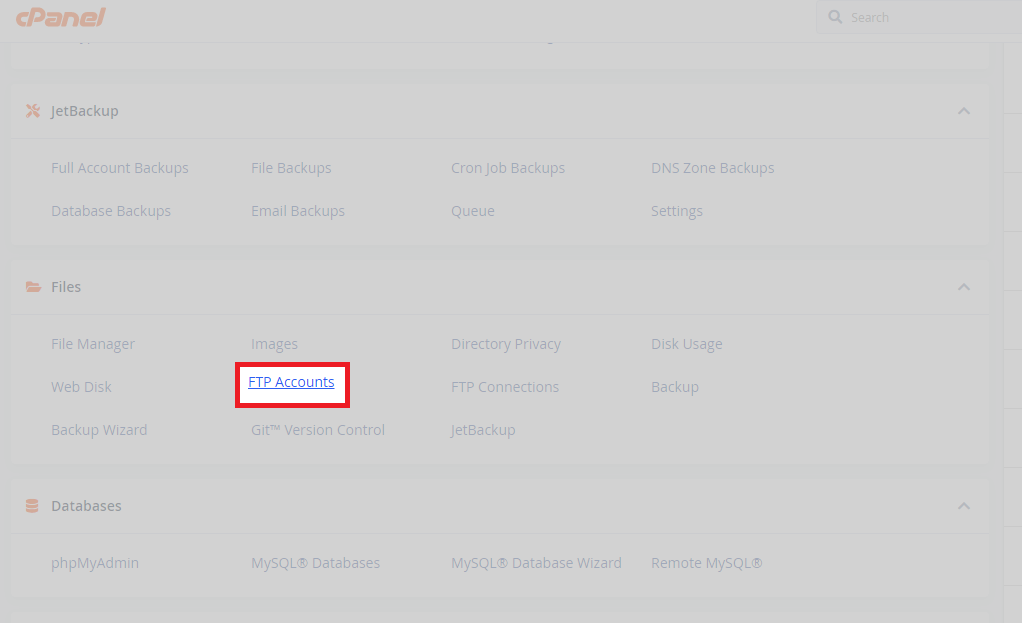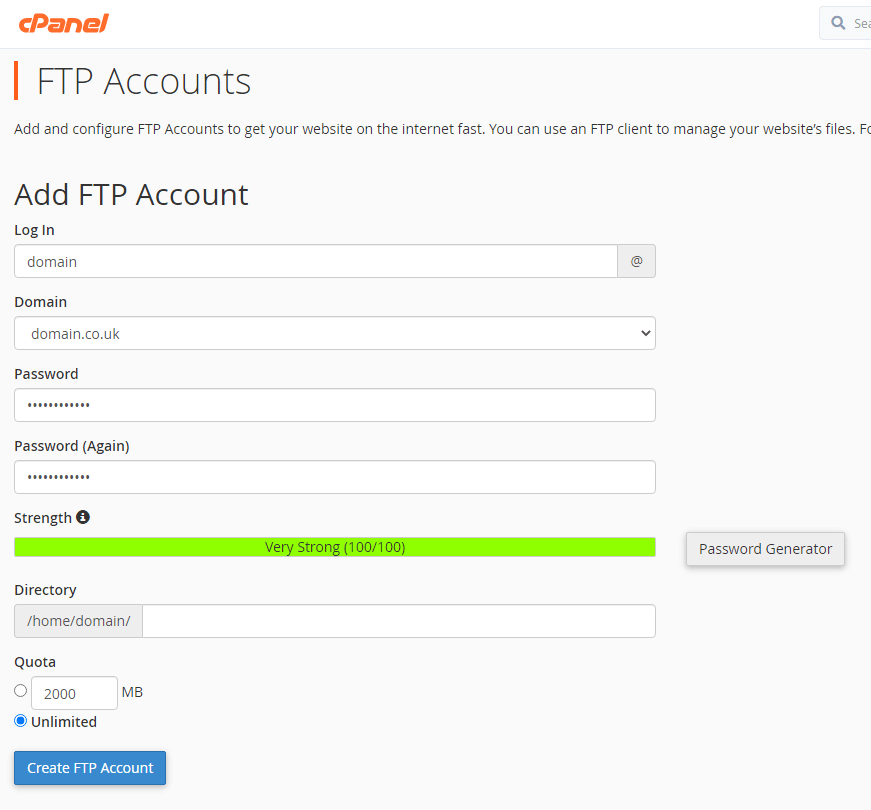 From this page you can manage all of the account/s information and quotas. You can also delete the account.

Plesk Setup
Login to your Plesk control panel.
Under the domain you want to add an FTP account to, click FTP access
Once you have entered the FTP access tool you can add an FTP account by clicking the button highlighted below.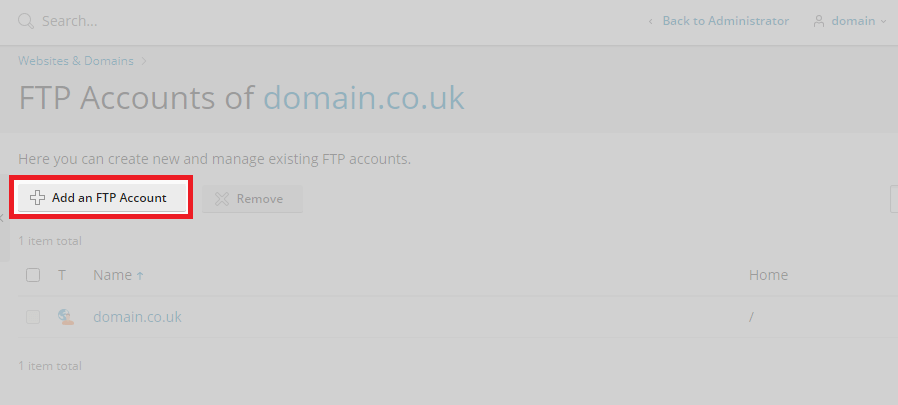 You can create an account by entering details including the account name. Which directory to store the user in and by generating a password. After it is configured to your liking, Click Ok.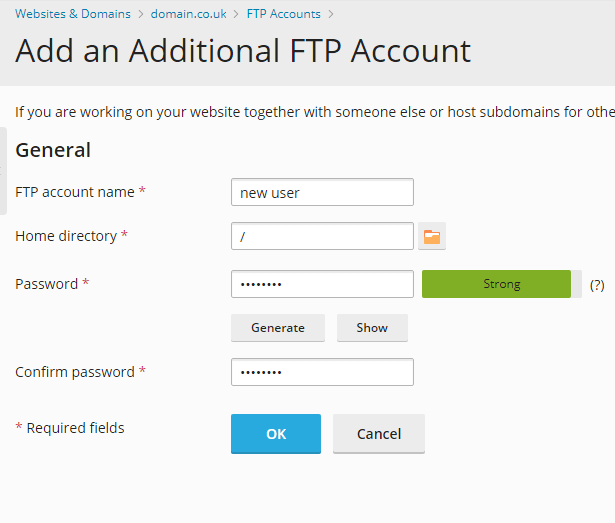 If the account was created sucessfully you will see the following prompt.