How do I manage my payment details?
Managing your payment details.
Being able to manage your details easily, enables you to keep a close eye on all of your billing needs including which card is the default payment method.
It's important to keep track of your billing details to avoid missing due dates. Missing a due date will lead to suspension after 2 weeks and account termination after 4 weeks or 28 days of missed payment.
These details can be managed within your client area, if you encounter difficulties following this guide or managing your methods please contact our support team who will be more than happy to assist you. 
From within your client area please click payment methods.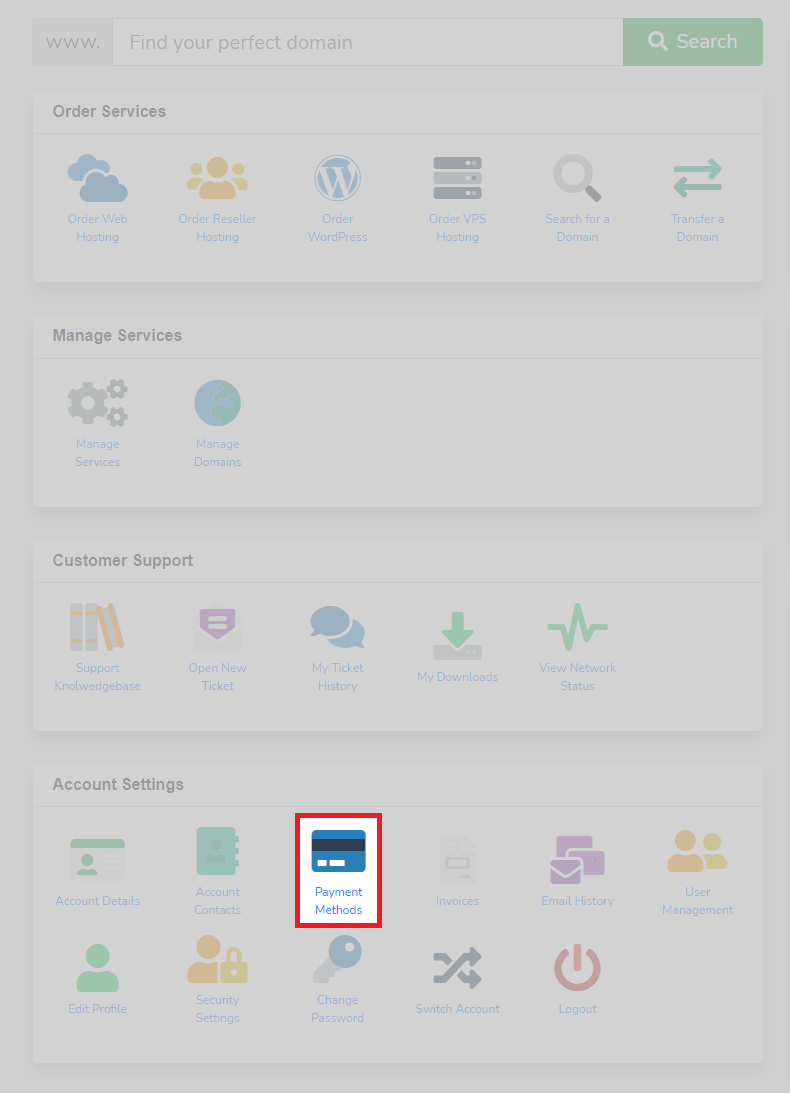 To add a new method, click add new credit card.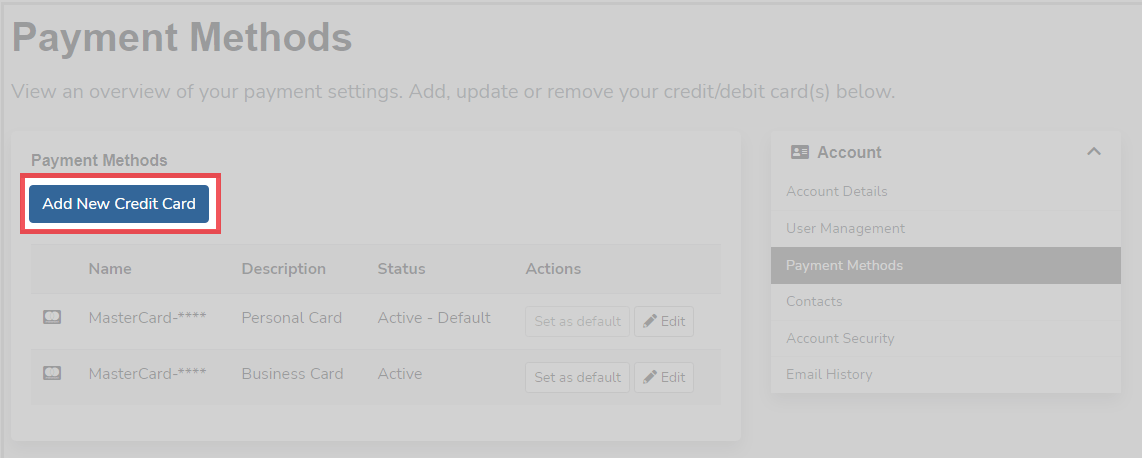 To edit an existing method, click edit.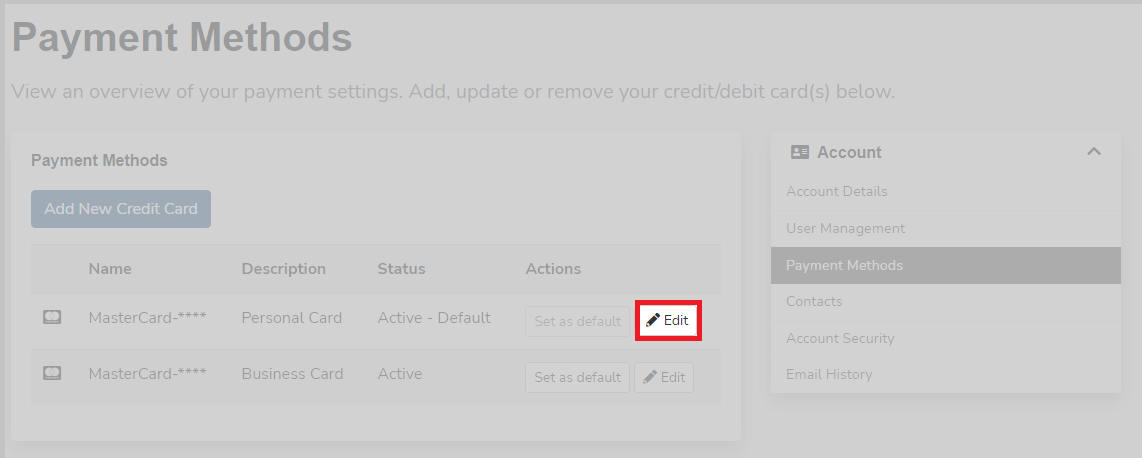 Billing Notes
Due to the nature of our billing system, changing the default method after purchase will not change the active method for a service. To change the active method for a service you have with us please contact support to assist you.
If you visit the manage services area within your client area you can view your entire billing overview; after selecting the relevant service.