How do I install a free SSL?
In a hurry? Skip to the guides.
---
Certificate Authority
LetsEncrypt certificate authority ca provides free ssl certificates for everyone. They're part of the non-profit Internet Security Research group which champions internet security for everyone. With aims to create a more secure, private environment for everyone to browse, work and relax.
LetsEncrypt maintains this through their core operating principles, allowing them to remain both easy and transparent for everyone. Want to learn more about the technical actions behind a LetsEncrypt certificate?
Lets Encrypt ssl certificates are great, at Unlimited Web Hosting we take the security of both you and your users seriously. Which is why we provide LetsEncrypt functionality across all of our cPanel hosting and Plesk hosting web servers including reseller hosting. Due to this wildcard ssl certificates an the tools to install them come pre-installed on all of our shared hosting services
Web Server
Installing a free SSL certificate is an important part of running a web server. Without it, traffic would use HTTP rather than HTTPs , which is the secure version . Enable HTTPs to secure both sending and receipt of emails using secured ports. Similarly, both FTP and SSH access can be secured. This is done through a private key file and public key file contained within a certificate signing request or CSR.
LetsEncrypt SSL Certificates
From September 30 2021, LetsEncrypts' cross-sign DST Root CA X3 expired. So devices and operating systems that don't trust the ISRG Root x1 ssl certificate will no longer trust certificates and show "Not secure" warnings. This excludes some android devices that will remain valid for longer.
Openssl 1.0.2 users must update to at least version 1.1.0 to avoid any issues. More information about this update and its impacts can be found on LetsEncrypts website.
Install LetsEncrypt
cPanel
Login to your cPanel control panel.
Navigate to the "Security" section.
Click "Let's Encrypt™ SSL".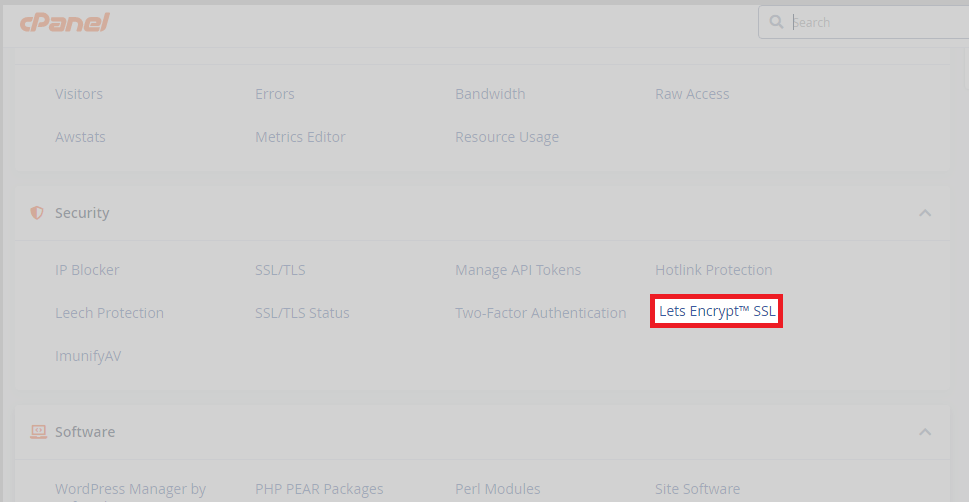 Navigate to the "Issue a new ssl certificate" section.
Click "+ Issue" for the domain you wish to secure.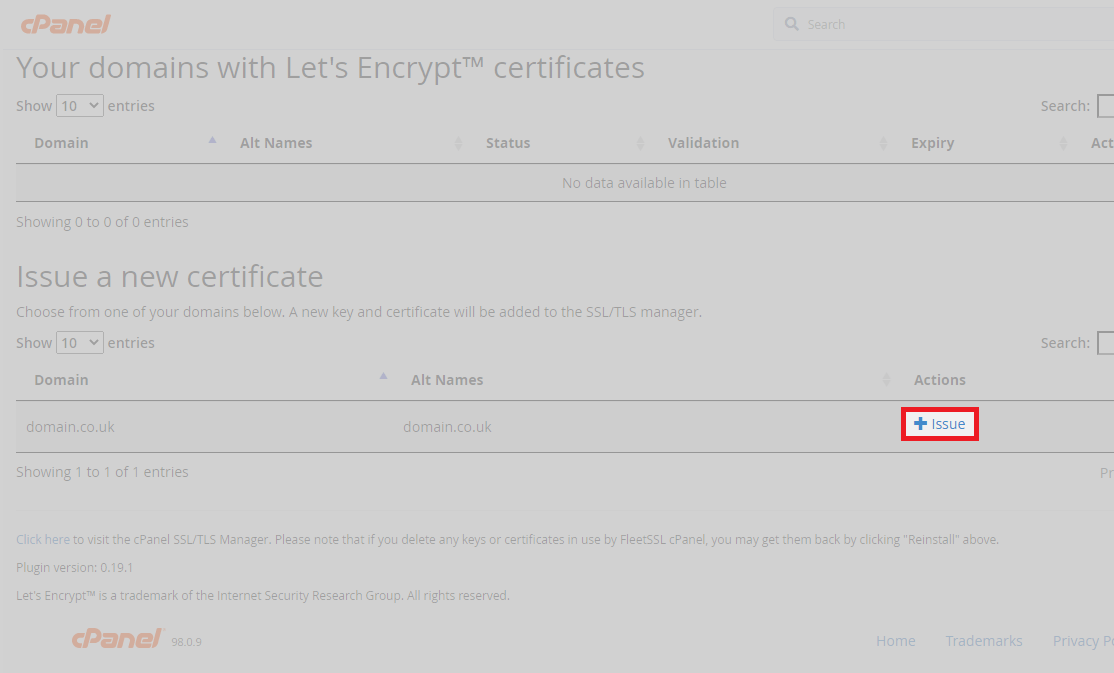 Select which areas of the domain for the lets encrypt certificate to secure.

Choose the validation method.


To secure the wildcard for the domain, you will need to use "dns-01" validation and select "Include Wildcard*?". This is because validation is completed through use of a DNS record
Plesk
Login to your Plesk control panel.

From the domain view, click "SSL/TLS Certificates" under "Security".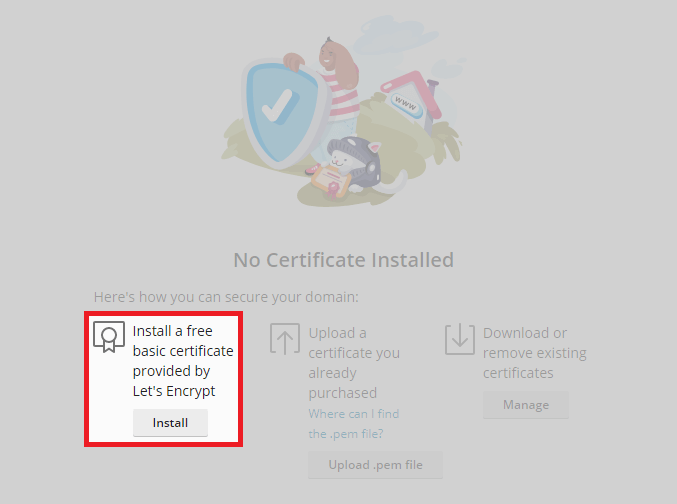 Select the areas of the domain to secure and click "Get it free".
Congratulations. Your free SSL is installed