How do I change nameservers?
Nameservers have similar to streets. Within the nameserver DNS records point domain names to their corresponding IP address. This IP address is the same as the server.
Without them the internet would be much less human friendly with users having to remember the IP addresses of each website they visit!
Defaults nameservers for Shared Hosting
When you purchase hosting these are automatically set to the default. This applies to our standard, premium and reseller packages.
You can change these at any time through your client area.
Incorrectly configured nameservers are one of the most common causes of websites appearing broken. Consequently, without the supplied records, your domain is not tied to the server.
Firstly, login to your unlimited web hosting client area. Now you have entered the client area click manage domains.

Afterwards, select the domain you wish to alter the nameservers of.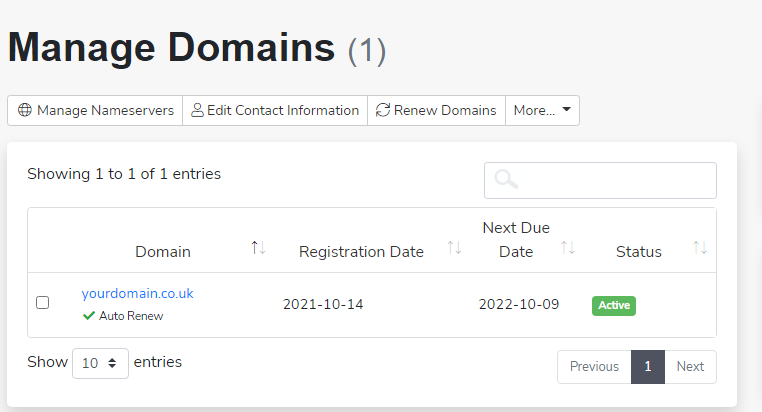 Once you have clicked on a domain, you will see the following screen. Continuing on, in the sidebar on right under manager click nameservers.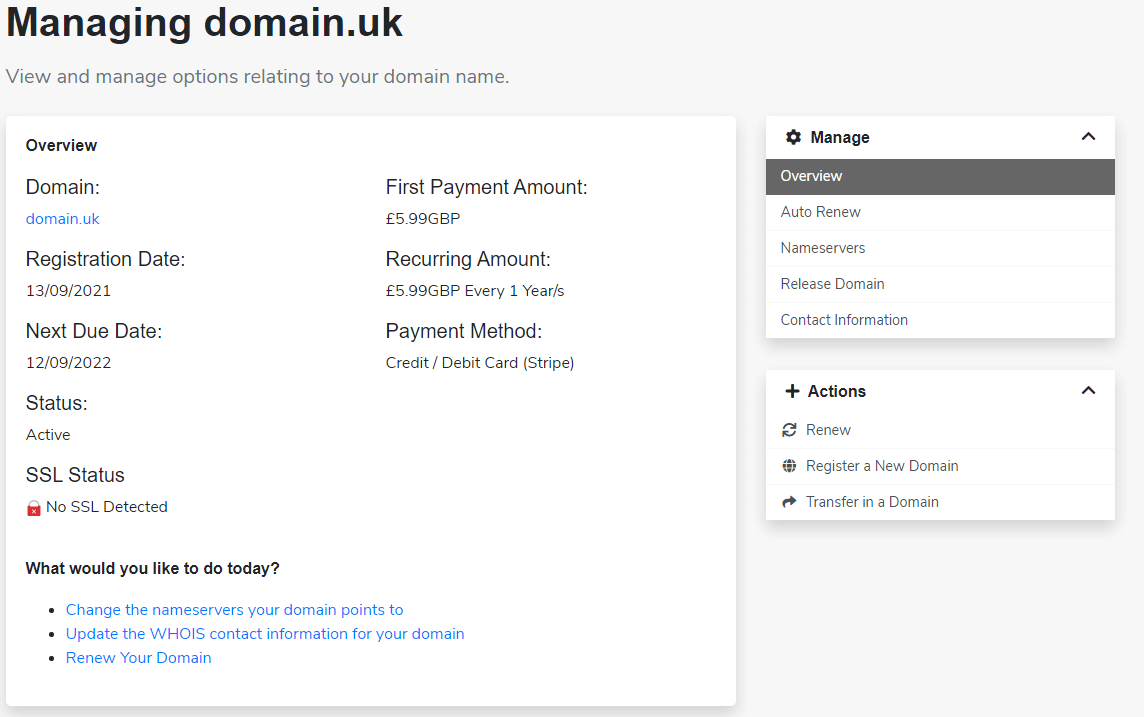 Finally, you make changes to your existing configuration.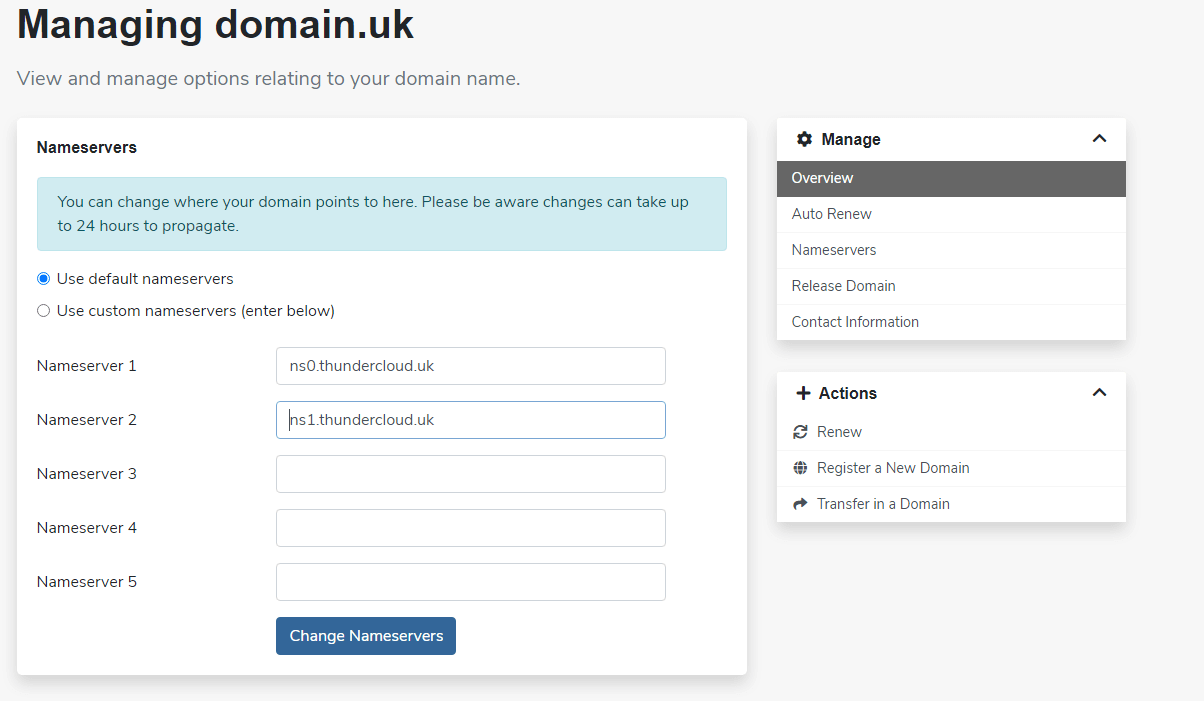 VPS
During the build procedure VPS assigned nameservers. However, if you are not sure what yours are, please get in touch with our support team.